Special Assistant to the President on Social Media, Lauretta Onochie, Monday, flayed Governor Nyesom Wike of Rivers State, who alleged that the Federal Government was using its might against him.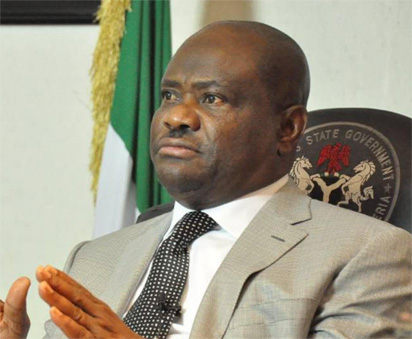 Wike had appeared on Sunrise, a Channels Television programme, Monday, where he made the allegation.
Wike said: "So many strategies have been mapped out. They have asked EFCC to monitor the accounts of the states I don't have a problem with it, if they respect the rule of law, if they obey court orders.
"Before I came in, there were judgements against EFCC about  the state's financial activities, which they have appealed and that judgement has not been set aside," Wike had said.
But in a series of tweets, Onochie said the country's laws must be changed to give citizens the rights to demand mental assessment of their leaders.
"The @sunrisedailynow team are asking all the right questions, but they are dealing with Gov. Nyesom Wike, aren't they!  To survive, the people of Rivers State must come together to uproot this paranoid governor."