By Luminous Jannamike
ABUJA — The Federal Government has strengthened the capacity of the Nigeria Centre to Disease Control, NCDC, to prevent a possible outbreak of the Ebola Viral Disease, EVD, in the country.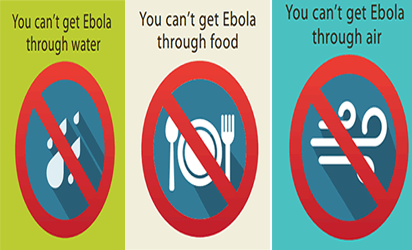 Chief Executive Officer of the NCDC, Dr. Chikwe Ihekweazu, made this known over the weekend while addressing newsmen in Abuja.
Ihekweazu, who noted that vaccines had been made available to the DR Congo to contain the disease within the affected areas, said passenger screenings for Ebola at the airports, with special focus on flights inbound from East and Central Africa, have been stepped up.
He said: "We have had working groups here that have really worked all the time on increasing our preparedness on Ebola in terms of both prevention and response should an outbreak happen.
"What we have done in the last two weeks is to reactivate those groups. They know what to do, they are beginning to plan and retrain.
"We know that it is not possible sometimes to completely prevent cases, because one can be incubating the virus even though he or she is not ill yet and come into the country.
"So, what we are doing is to increase our screening at ports of entry, increase education for people coming into the country, focusing specifically on flights coming in from the other parts of Africa especially east and central Africa."