The Buhari Media Organisation (BMO) has said that the former vice-president Alhaji Abubakar Atiku' proposal to privatize oil and gas sector, especially the country's refineries, is callous and anti-people.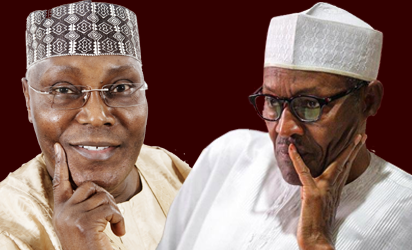 Atiku, a presidential hopeful of the Peoples Democratic Party (PDP), said that he would embark on this privatization if he is elected President in the 2019 elections.
The BMO in a press statement signed by the Coordinator Austin Braimoh, and Secretary Cassidy Madueke, said it finds unpalatable "the texture of this proposal at this point in the development trajectory of our country."
The group said it is "rather simplistic for any presidential contender with avowed love of the mass of the Nigerian people to join the advocacy for the sell-off of our national assets, especially the ones that most impact the standard of living of the huge population of Nigeria's poor and struggling middle class."
The group said it is amazed that "an eminent Nigerian in the class of Alhaji Atiku would propose the privatisation of the oil and gas sector, inclusive of the refineries, when it is obvious that the privatisation of the refineries directly translates to increased price of petroleum products, especially the widely-used Premum Motor Spirit (PMS) with dire consequences on high transport cost aggregating in high inflation rates with massive decline in the standard of living of the people.
"Obviously, Alhaji Atiku is merely amplifying the long condemned International Monetary Funds (IMF) recommendation for commercial pricing of petroleum products when, in fact, it is established that such products must be socially priced."
Nigerians have resisted "and will continue to resist the IMF and any of the Bretton Woods institutions' intervention in policy reforms of the national economic template in the understanding that these policies are anti-people in orientation and outlook.
"Our position is that any private entity that desires to own and operate companies in the oil and gas sector, especially in the refinery subsector, should go ahead and secure license and establish their own refineries.
Businessman, Alhaji Aliko Dangote has shown example in this regard with his 650 thousand barrels a day refinery in Lekki, Lagos State.
"It is appropriate to question, at this point, the going status of the many public corporations sold off at highly undervalued rates to cronies and fronts of high government officials between 2002 and 2007 when Alhaji Atiku was the nation's Vice President. Status reports on the various operations of these corporations indicate vastly diminished operations and viability.
"Thankfully, we are already experiencing a revival in the oil and gas sector under the disciplined superintendent of the President Muhammadu Buhari's administration. The refineries are recording increased refining capacity while gas supplies to electricity generating companies have increased by more than 100 percent over the last 12 months."