Here are then things you need to know of the 2018 World Cup in Russia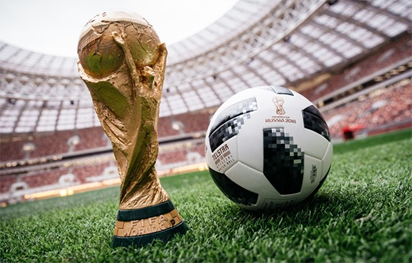 1 Winning the World Cup final means $38 million in prize money. To be fair, losing it means $28 million so, that's some consolation. Just making the group stage is worth $8 million. All in all, there's 12 percent more prize money on offer than for the 2014 tournament. Where does it all come from?
2 If Germany win, each of their players will get €350,000. Not bad.
3 Russia is the world's largest country in terms of area, spanning across 11 time zones. Only four will be relevant for the World Cup though. Still, four time zones…
4 Worth mentioning that perhaps Morocco should also do some thinking. None of their 12 World Cup goals has come from a set-piece.
5 Group D (Argentina, Nigeria, Iceland, Croatia) is one very exciting group.
6 Egyptian excitement. Perhaps the best and most dramatic qualifying campaign of all the teams was Egypt's. Needing a win in their final game, Egypt conceded an equalizer in the 88th minute. In injury time, they won a penalty and Mo Salah converted to win the game and seal the country's World Cup qualification for the first time since 1990.
7 Uruguay's head coach, Oscar Tabarez, will be at his fourth World Cup – more than any other coach at the tournament.
8 One more amazing Iceland team fact to finish. Winger Johann Berg Gudmundsson played in the most famous "Counter Strike" tournament in Iceland when he was younger. Is there anything this team can't do?
9 The World Cup is expected to cost Russia close to $12 billion. This is still a couple billion fewer than Brazil spent four years ago, but is over half a billion more than they expected to spend. Who knows what the final bill will look like?
10 Ticket prices range from €85 ($105) to €892 for the final. Russian residents will be able to obtain cheaper tickets with prices starting at €19. This is higher than four years ago – with the cheapest group stage matches in Brazil costing €69 and the most expensive final tickets costing €730.