There is no doubt that online Forex, stock and commodities trading which has a daily trading volume of over 5 Trillion Dollars and the highest most liquid tradable market in the world has become the major source of stable income for many globally. Nigeria is not left out as over two million Nigerians are trading in international Forex market in the comfort of their homes and offices, making good profits. This young Nigerian, Mr Uche ParaGon, is one of the successful traders, who has made fortune trading Forex and crude oil online. In this interview with the Vanguard, he explained to us how he made his journey towards learning this craft of trading and how successful he has become trading Forex and commodities online.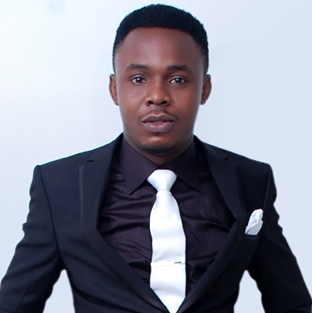 Can you tell us about yourself and trading carrier?
I started trading Forex in 2007, later extended my trading skill to other online stocks, but currently I specialize in trading crude oil and currencies ( Forex).
I chose to trade crude oil because it is the most active market with many investors all over the world, There is usually no shortage of news to cause the price of oil to move from day to day. This presents many good trading opportunities, whether you focus on day trading futures or you are a longer-term trader or investor.
The price of crude oil affects the price of many other assets including stocks, bonds, currencies and even other commodities. This is because crude oil remains a major source of energy for the world.
In addition to this, I own a Forex trading school in Lagos and Port Harcourt and a trading firm called CCI traders, also director of InstaforexNaira. In our trading school, we teach people all they need to know about trading online and how to manage their risk in trading in order to maximize profit. 
How does online trading works?
When  you hear online forex and commodities trading, some persons may think of Bureau de Change, or import and export of commodities ( Crude oil), no, it is not. Online Forex refers to the exchange of one currency with another in at least two opposing sequences in order to profit from the change in the rate of exchange between both currencies.
The same thing on crude oil or other instruments, they are traded in form of stocks, and profits are paid in cash into your bank account, trading does not involve physical possession of those products, rather traders profit from the fluctuation of the prices of those instrument. In online trading, the process is highly automated and it occurs very fast, it is a mirror of what goes on in offline Market.  It is also done on a much larger scale, as this process includes all traders in the market on a global scale.
Unlike the stock and futures market that are housed in central physical exchanges, the Foreign exchange market is a decentralized market, completely housed electronically. Banks from Hong Kong to Zurich and from London to New York. Though most investors are familiar with the stock market, they are unaware how small in volume it is in relation to the international Forex market.
Again, access to online trading is done through an online Broker, the broker will provide you a trading platform, a trading account and other materials you may need to trade, but you must have a device with internet connection. And apart from this, the most important factor is learning the skills of trading which many don't have. That is why I opened a Forex trading school, we also run the classes online for some public individuals, such as celebrities, we use our advance technology ( Webinar) to train them.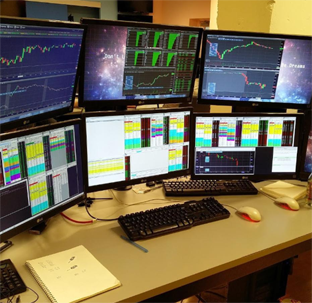 How about your trading firm, CCI traders ?
Our trading firm is made of different professional traders, market analyst, economists and advisers. Our work in CCI is to trade our own account, and to trade for those who have trading account but lack adequate trading skill to trade on profit. CCI trade for such individuals and share profit with them.
How does profit come in trading?
The profit in online trading is huge, but most successful traders are those trading with big funds in their account. Assuming you own a stake in crude oil that gives you $20 profit per price movement, and oil price move from $69 to $70 per barrels, you have made $2000 profit that day, and the profits are paid in cash. The same applies to currencies (Forex). Why I said those with big funds earn much profit is because of use of leverage and margin maintenance. Your risk is associated with your leverage and margin, which those traders with big funds are not exposed to.
If I may ask, who and who should go into online trading?
Any interested individual who has interest in learning 21st century way of making money, other individual who can do well in trading are New Men, ( Because they access information about economic activities of any country first). Others includes bankers, treasurers, finance managers, decision makers, economist, political, financial and economic analyst, assets management companies, oil and gas company, oil and gas workers, etc..
Apart from Forex and crude oil trading, what else do you do?
I am a singer and a song writer, I own a record label ( Sky beat)
How can someone who want to learn contact you ?

Thank you for your time
Thank you too.