By Evelyn Usman
Moments after a statement had been issued on an agreement by the Visionscape Sanitation Solution, VSS and Private Sector Participant (PSP) operators, otherwise called Waste Collection Operators (WCO),to work together on waste collection in the state, one of the parties has denied the agreement.
Chief Executive Officer, CEO of VSS, Mr John Irvine, described the purported agreement to work together as welcome development stressing that Visionscape was already in control of three transfer loading stations and three vehicle maintenance depots, in addition to the ongoing construction of the first engineered landfill in West Africa in Epe, Lagos State.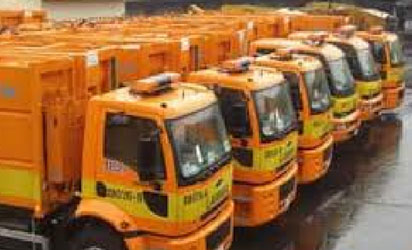 Denying the purported agreement, members of the Incorporated Trustees of the Waste Managers Association of Nigeria (WMAN)otherwise known as Private Sector Participation (PSP) Waste Operators, argued that no such agreement exists as being claimed by government officials.
In a statement issued last night and signed by the Chairman of the association,, Alhaji Ola Egbeyemi, the PSP waste operators said: "There is no such thing as settlement. They are insisting that we keep to commercial waste collection while Visionscape solely carries on with domestic waste collection and disposal. So, what is the settlement there? That has remained the bone of contention between us and we are telling them that it cannot work out as it will amount to taking away 80 percent of our jobs and if that happens, we will not only run out of business, all of our employees, running into about 25, 000 direct and indirect jobs will be thrown into the unemployment market," Egbeyemi said
On the alternative, he said the Government had muted the idea of having them to work under Visionscape, the foreign waste disposal firm it hired to take over the job from them, adding however that they had not been able to reach any agreeable settlement with the company because " the company will enslave us economically if we accept the conditions it has set before us."
The operators further explained that while Visionscape has signed a 10-year straight MOU with the State Government, it has decided that it will only go into a year engagement agreement with them.
"In fact, they had originally said they will sign an agreement of two months with us, it was when we completely resisted that, they agreed to go into an agreement of one year with us, what then happens after one year? It's obvious that they only want to use us to stabilize their business and dump us, this cannot be the sort of settlement government wants us to go into with them," the waste operators stated.