By Pastor Oloruntimilehin Joshua Daramola
IT is pertinent to reveal a little secret to a lot of people. In Genesis 6:6 God said He was saddened to create man because what God commanded man not to do was what man did. Consequent upon their disobedience, God instructed the Cherub to send them out of the gar-den into this world where they mixed with the children of God.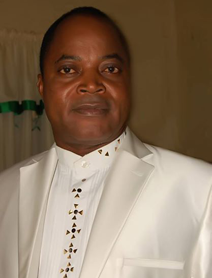 The Bible says Adam met his wife Eve and gave birth to Cain and Abel. Due to the disobedience and the curse the children of God mixed with human beings, the male children were marrying the female of the human beings. The secret is that God was saddened. For example if a child offends his or her father and it saddens and pains him to the heart and if the child repents, abstains from the offensive act, what will the father do? He will forgive the child. This is what was left for man to do and is the secret. They were to repent and desist from committing sin but they continued in their sinful ways. In another time, God decided to destroy the people and sent Noah whose wife and children were in sin but showed him mercy. God told him to build a vessel that people who heed Noah's warning would not be part of the destruction. Truly many people failed to heed Noah's warning and they perished because the belittled and disregarded God.
In fact many today do not have regard for God and his prophets and they want to grow in everything. No way! Some people believe they have the grace of God to do some things especially when the man of God tells them to do something. Those that enjoy the grace of God are those that abide by the commandment and will of God. There are two persons that give grace and they are God and Satan.
They have their angels and prophets. Brethren, there is need for people to show remorse, repent and desist from sin. Imagine a child put his father into shame by stealing. Then the father decided to leave home and travel over-seas in anger. Exactly eight months later the child called the father on phone and apologized and begged for forgiveness, and promise do desist from the act. He noticed in his discussion with the child that he has changed and the third day the father returned home.
Similarly is the story of the prodigal son in Luke 15:11-24. Anyone that desist from committing sin will live a good life, all requests will be granted.
What was expected of Adam and Eve was repentance. I believe God would have forgiven them.
*For further enquiries contact The Omnipotence Mission of God, 2 Oloruntimilehin St, Pipeline, Mosan off Ipaja road, Lagos or call 08023020108; 08058110288.
*For further enquiries call:
08023020108, 08058110288. www.facebook.com/pastoroloruntimilehin.