By Soni Daniel
Preparatory to erecting a befitting edifice to serve as the seat of government in the state, Taraba State Governor, Arc Darius Dickson Ishaku, has met with engineers and other professionals likely to be part of the aesthetic project.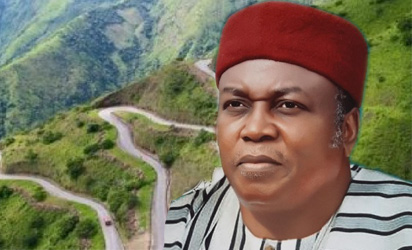 Governor Ishaku, a renowned architect and planner, is presiding an old government house that has often elicited strident calls from the natives to use his expertise and erect a befitting Government House for the people and create a new image for the state.
As part of the move to get the project off the ground, the governor visited the proposed site of the project and later assured the people that as an architect he was in the best position to build the edifice for the sake of posterity.
The governor said, "I feel the compelling need for a befitting Government House in Jalingo. And as an architect, I am in the best position to give the state the edifice that will serve as headquarters of government of the state.
"Many of our highly placed indigenes had spoken to me on many occasions on the need to build a befitting Government House and I want to say that soon as the government is able raise the funds, we will start work on the project.
"A project of this nature normally starts with a vision and I now nurse that strong vision to embark on the project.
"With a vision that has already matured, when we have money, we will deploy it into the project," the governor said.
He said his visit to the proposed site was part of planning for the project.