By Ndahi Marama
BAMA—BORNO State Police Command, yesterday, confirmed that security operatives foiled attempted suicide attacks by three members of Boko Haram sect on Bama Local Government Area of Borno State.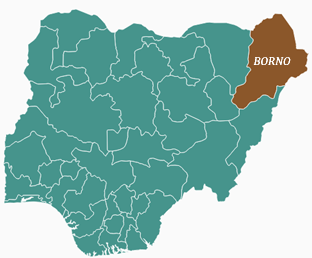 The command said three of the suicide bombers were neutralised by troops before reaching their targets on Monday night.
This is coming barely 24 hours after two suicide bombers, male and female, attacked worshippers in a Bama mosque, which left seven people dead, including the bombers, with 10 other people injured.
Bama, about 70 kilometres from Maiduguri, the state capital, is where many of the Internally Displaced Persons, IDPs, who spent not less than four years in resettlement camps in Maiduguri relocated to early this month after massive reconstruction and rehabilitation of destroyed houses and infrastructures by government.
Police Public Relations Officer, DSP Edet Okon, in a statement, said:  "Yesterday, being 23/04/18 at about 10 pm, three suicide bombers who attempted to infiltrate Bama town through Ajilari area were sighted and challenged by security operatives at guard location.
"The bombers hurriedly detonated the Improvised Explosive Devices, IEDs, strapped to their bodies killing themselves only.