By Dirisu Yakubu
ABUJA—THE Peoples  Democratic Party, PDP, yesterday, charged the Independent National Electoral Commission, INEC, to make public its findings on the alleged instances of underage voting in the northern states of Kano and Katsina in recent elections.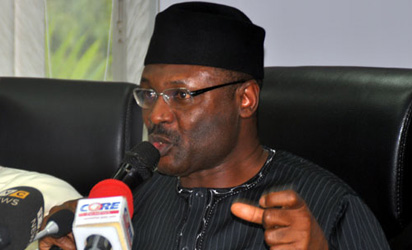 The party also urged the commission to be impartial in the conduct of electoral matters, adding that its findings have revealed plot by the All Progressives Congress, APC, to rig the 2019 elections with the connivance of the umpire.
In a statement by its National Publicity Secretary, Kola Ologbondiyan, the party drew the attention of Nigerians to what it called the "desperation" to rig the polls and plots to compromise other voting processes including the card readers to favour the APC.
The statement read: "We are aware that the investigation unearthed a multitude of underage voters, particularly in Kano and Katsina, but that INEC has been instructed by the APC and the Presidency cabal to conceal the atrocity, which they plan to use to rig the 2019 presidential election for President Muhammadu Buhari.
"Our investigation reveals that beyond underage voters, the INEC panel discovered other atrocities, which the APC and the Presidency agents have been suppressing. We are also aware of the manipulations in INEC's computer data centre, which has been handed over to a compromised official known to be related to President Buhari.
"We invite Nigerians and the international community to note the various attempts by INEC to conceal the underage voters, particularly, in Kano and President Buhari's home state, Katsina.
"When the issue first came to the public domain, the APC issued a staunch defence while INEC blamed the Kano state government. The commission had to back down to institute an inquest when confronted with facts showing that it registered the minors.
"We charge Professor Yakubu to find the strength to resist the pressure by the APC and its Presidency or quit the office, as they will definitely put him on collusion course with Nigerians, who are already anxious about this election and are ready to stiffly resist anything short of credible, free and fair polls."
Subscribe for latest Videos