By Samuel Oyadongha
YENAGOA— Governor Seriake Dickson of Bayelsa State has restated his determination to flush out culprits of payroll fraud, truancy, multiple employment and related vices from the state's civil service.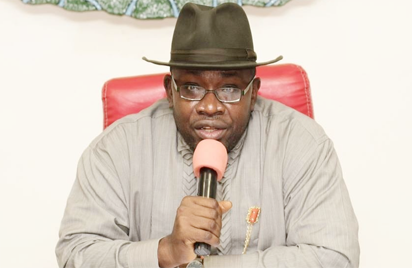 The governor said such a firm decision was necessary to free the civil service of unscrupulous characters and create employment opportunities for the teeming youth populace in the state.
Dickson in a statement  by state Commissioner for Information and Orientation, Daniel Iworiso-Markson, insisted that the state government will  not tolerate those milking the state resources without rendering services.
Dickson had taken steps to confront the payroll debacle in Bayelsa in December 2017 when he directed that the salaries of 4,204 suspects from the eight local government areas of the state be withheld.
About 1,329 of the affected workers came from the local government areas, 2184 from Primary School Education system and 707 from pension payroll.
Iworiso-Markson lamented that the criminal conduct of a few criminal-minded individuals has been depriving the state of over N12 billion annually.