By Onozure Dania
Paul Usoro, SAN, has disclosed that good quality delivery and effective planning will earn lawyers more fees. He said this during the 2018 conference of the Section on Legal Practice of the Nigerian Bar Association, SLP-NBA, held in Port Harcourt, Rivers State. Tagged: Problems Impeding our Fee Earning Capabilities as Legal Practitioners, he noted: "The issue is essential because it is from the fees we are able to take care of our juniors and other overheads. It cannot be ignored or taken lightly. The quality of your work determines what you earn and it will help to put you at the top level of your earnings. You need to aim to be at the top level of your practice and that will determine the fees you command. As lawyers, we are not very good at planning, we try to go into everything and that makes one Jack of all trades, master of none," he said.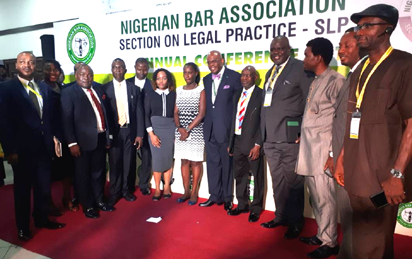 Highlighting other points on fee earning capabilities, he emphasised that lawyers must have a safety valve when dealing with clients and companies in particular.
"If you do not keep records, it will be very difficult to put a cost to your work. One of the challenges in litigation is the timing it takes to complete it. When negotiating, it is good to have a safety valve that will enable your ability to renegotiate if the time exceeds what you had expected."
He encouraged lawyers to have a befitting environment for their offices which plays a big role in determining the type of fees they charge.
"If your office appears tattered, the client is likely to price you the way you appear."
So appearance is very key in our practice. In a scenario where a client enters your office and it looks well kept, it automatically determines your fees.
"Your ability to create and maintain client relationship is very critical to your practice. This also goes a long way to determine your fees because the
relationship with your client is very important.  Make them your friends, update them regularly on the progress being made on their cases and this will naturally give you a good working relationship."