By Madubuachi Mathias
I have been watching the unfolding drama in our Senate and I am so amused as well as happy that, for once, a senator, one of their own, is standing up to the upper chamber.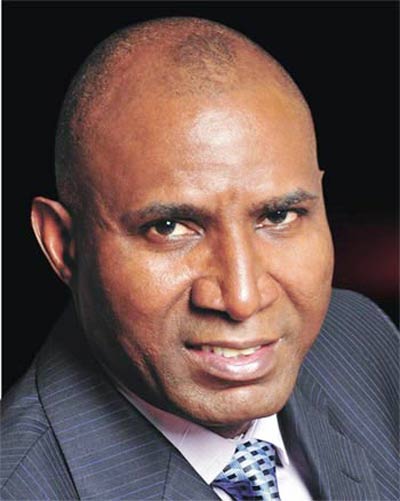 I don't know Senator Ovie Omo-Agege personally, but he has earned my respect because it is high time someone looked the leadership of the Senate in the eyes and told his colleagues they cannot drag Nigeria backward even if the Senate President wants to be President of this  country.
That is why all men and women of honour and courage, people who love this nation, must stand by Omo-Agege in these trying times and ensure the Senate reverts itself on his malicious suspension for 90 legislative days.
Omo-Agege's only crime is that he dared to voice his opinion against the Election Re-ordering Bill, which many believe was targeted at President Muhammadu Buhari.
Let us take a careful look at the two laws and one subsidiary legislation or rule governing the National Assembly and conducts/activities within its two chambers. One, the 1999 Constitution of Nigeria (as amended) which is the supreme law of the land. Two, the Legislative Houses (Powers & Privileges) Act, 2018.
Three, the Standing Rules of the Senate made pursuant to Sections 61 and 101 of the 1999 Constitution. I am forced to bring this to the fore for the benefit of those vilifying Omo-Agege and trying to connect him to the missing (thought I heard the Senate said it has found it anyway) mace.
As Misbau Alamu Lateef succinctly captured it in one of his articles, "there is nothing, and I mean nothing, in any of the above stated two laws and the Standing Rules which criminalizes or penalizes the alleged conduct of Senator Ovie Omo-Agege, even as we saw in the videos in circulation on social media. Yes, he entered the chamber or precincts of the NASS and so what?
"Okay, Section 22 of the Legislative Houses (Powers & Privileges) Act 2018 actually states that a suspended member of a legislative house (recall the pedestrian and dictatorial penchant to suspend members in our National Assembly) shall not enter or remain in the chamber or precincts of the House while the suspension period was still running".
Lateef further said: "So, what if a suspended member does enter the chamber or remain there? Well, section 22 of the Act merely states that any officer of the Legislative House shall FORCEFULLY remove the erring suspended member from the chamber or precincts. That is all. End of discussion. Nothing more under that law or any other law!"
But it must be added here that even the said Section 22 of the Act is in violation of Sections 68 and 69 of the 1999 Constitution, which provide how a lawmaker can vacate his seat. It must therefore be deemed null and void to the extent of its inconsistency. Indeed, by the Constitution, a lawmaker can only vacate his seat if he dies, resigns, is recalled by his electors, decamps from the party on whose platform he was elected (without a division in that party) or he is otherwise removed by an appropriate court.
Our Senate has no powers whatsoever to suspend or nullify a senator's election. This is the major legal point settled in the cases of: Ali Ndume v Senate (i.e. the 8th Senate where Senator Saraki is the Senate President); Bauchi State House of Assembly v. Hon. Danna;  Usman v. Kaduna State House of Assembly; and Hon. Melaye v. House of Representatives.
On the question of the strangers who invaded the Senate, well, Sections 15 and 16 of the same Act merely provide that such STRANGERS may be liable to pay fines of N50 or N100 or (in the alternative) go for three or six months imprisonment. That is all. Another end of discussion for "unknown thugs" or strangers.
So, these "unknown thugs" or strangers only need to go look for N50 or N100 fine to atone for their crime against the almighty Senators, who may press for charges against them. At least, no one saw Omo-Agege carry or steal any mace! Did you? You sure didn't.
The people of Delta Central are in pains. Now being denied their constitutional right of representation, there are vibration of a threat of self-representation in the Senate pending when the upper chambre gets some wisdom to undo its self-inflicted harm of suspending their very popular senator.
It has been said that they may be going in large numbers to sit with Saraki and other senators in the Red Chamber to protect their right of representation. I know Deltans as a people who dare to challenge wrongs and support their thinking.
Also, well-meaning Nigerians who have had enough of this somewhat high-handed leadership in the Senate are seething with anger. With the way things are going, especially as the 2019 elections draw closer, this present Senate would wake up one day and close the Senate shut down the country.