London—Oil prices rose, yesterday, to their highest since late 2014 as U.S. crude inventories declined after sources told the media top exporter, Saudi Arabia, is seeking to push oil prices higher.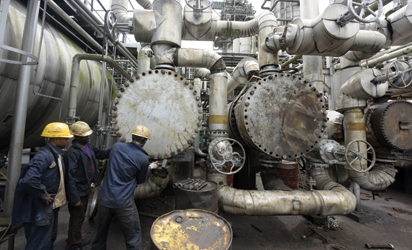 Brent crude oil futures rallied as high as $74.44 a barrel, the strongest since November 27, 2014, the day that OPEC decided to pump as much as it could to defend market share.
Brent futures were at $74.35 per barrel at 0823 GMT, up 87 cents from their last close.
US West Texas Intermediate (WTI) crude futures rose 71 cents to $69.18 a barrel. WTI had earlier hit 69.27 dollars , its best level since December  2, 2014.
"Oil prices continued to climb on Thursday as a decline in US crude inventories and commentary from Saudi Arabia that it will be happy to see crude rise to $80 or even $100  helped boost prices," RBC said in a note.
The Organisation of  Petroleum Exporting Countries, OPEC, and other major producers, including Russia, started to withhold output in 2017 to rein in oversupply that had depressed prices since 2014.
OPEC and its partners will meet in Jeddah, Saudi Arabia, today. OPEC will then meet on June 22 to review its oil production policy.
Since the start of the supply cuts, crude inventories have gradually declined from record levels toward long-term average levels.
Further supporting oil prices is an expectation that the U. S. will re-introduce sanctions against Iran, OPEC's third-largest producer, which can result in further supply reductions from the Middle East. (Reuters/NAN)