…Says forensic audit continues
By Emma Ujah, Abuja Bureau Chief
The Securities and Exchange Commission (SEC) Thursday clarified that there was to controversy over the lifting of the suspension on trading in the shares of Oando Plc.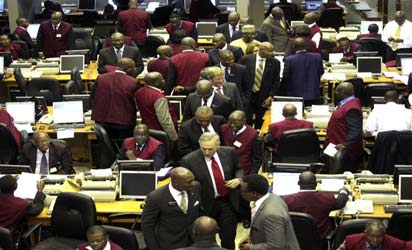 There were reports that trading in the shares resumed on Wednesday, halted and then resumed in what was considered a confusion by counter directives.
However, the capital market regulator said it's directive to trading to resume in Oando shares remained sacrosanct.
It said that decision to lift the suspension was sequel to the withdrawal of all litigations by the company and shareholders challenging the suspension.
It said that the forensic audit of Oando by Delloite would continue.
SEC said in a statement Thursday, "Shares of Oando Plc were placed on technical suspension in October 2017 upon the announcement of forensic audit which aimed to protect investors as a short term measure.
"Suspensions are typically intended for a short period to ensure market stability and thereafter lifted to allow market dictates.
"However, the suspension of the shares of Oando plc was prolonged due to several litigations by Oando and other shareholders contesting the propriety of the forensic audit and technical suspension. "All liitigations have now been withdrawn, the independent forensic audit by Deloitte is ongoing and the preliminary result is expected."