…as centre promises to reduce unemployment rate
By Prince Osuagwu
Interested Nigerian youths hoping to make a career in technology, now have a ladder that can conveniently propel them to their aspirations.
This is as Microsoft Nigeria, partners a renowned global technology company, Tek Experts to establish a customer service and support centre in Lagos.
The centre which promises to reduce the unemployment rate in Nigeria is where Tek Experts hopes to train Nigerians and leverage their skills and expertise to provide great levels of service to customers just as it has done with similar centres in other locations around the world.
The company, through such centres, is said to have created more than 5,000 jobs and helped thousands of people to build long and rewarding careers in places like Costa Rica, USA, Malta, Bulgaria, China and Vietnam.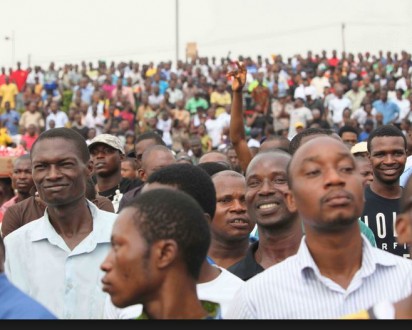 In anticipation of replicating same feat in Nigeria, Country General Manager, Microsoft Nigeria, Akin Banuso, said: "We are excited that Nigeria will be the first country in Africa to host a global operation for Microsoft through our strategic partnership with Tek Experts. This is a unique opportunity for Nigeria's youth to realise their potential and pursue a world-class technical career locally. This is in line with our mission of empowering every individual and organisation on the planet to achieve more.
"The opportunities this centre holds for Lagos, Nigeria, and Africa are huge and Tek Experts and Microsoft are happy to be the first to bring this to Nigeria. With an unemployment rate in double digits in Nigeria, the centre comes at a good time, as it will not only impact positively on technical skills development in Nigeria, it will also prove to be the first of many opportunities to bring technical jobs, with career growth, to the continent of Africa.
He added that Tek Experts has a strong track record of helping companies manage their business operations and has built a reputation for developing local talent.
Meanwhile, founder of Tek Experts, Yaniv Natan, said: "We are delighted to collaborate with Microsoft in developing talents who will improve the technology landscape in Nigeria and leverage the skills and expertise of Nigerians to provide great levels of service to customers as we have done in other locations around the world. We are committed to investing in the region and the people, and to raising the profile of Nigeria as an exceptional location for technical talent.
Natan also said that establishing the centre in Nigeria was the first phase in what his company plans to do to ensure a long and fruitful future in Nigeria. "We are investing in state-of-the-art offices, in providing best-in-class training programmes and in developing the infrastructure that will provide exceptional services to our clients and exceptional careers for our employees."
Corroborating him, vice president, customer service and support, Microsoft, Aileen Allkins, said Microsoft and Tek Experts were committed to investing in the talented workforce Nigeria has to offer through the partnership.
He said: "I expect that this relationship will continue to grow and provide additional career opportunities for the local market. By expanding our global support model to Nigeria through Tek Experts, we are able to enhance the support we offer Microsoft's customers across multiple time zones in EMEA and the east coast of the US."