The Ministry of Youth and Sports is seeking collaboration with the Australian Anti Doping Authority.
This was made known when a 5-man Nigerian delegation led by the Youth and Sports Minister, Barrister Solomon Dalung, visited the Operations Centre of the Australian Sports Anti-Doping Authority in Gold Coast on Wednesday to acquaint themselves with the organizational structure of the Centre.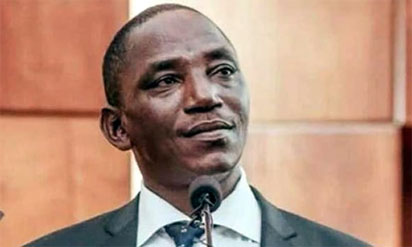 Barrister Dalung asked for a partnership between the two countries' anti doping centers to enable Nigeria forge a formidable anti doping structure.
"We are grateful for your magnanimity in enabling us to visit this magnificent anti-doping Centre. We will appreciate a collaboration with Australia and any other assistance from your country to ensure a dope free society.
"We wish to emulate the organizational structure of Australia Sports Anti-doping Authority which will be used as a benchmark for the establishment of a legislatively backed anti doping agency in Nigeria."
In his remarks, the Operations Centre Manager and Director Investigations, Darrel Jeffery gave a brief introduction of the operations organization structure and functions of the center.
He said that the Anti-Doping Agency was upgraded to Anti Doping Authority as a result of the need to increase the independence and responsibilities conferred on the organization.
"We carry out doping control tests before, during and after the games which also includes intelligence report gathering and analysis. We hold education and outreach programs, recruitment, training and development of doping control officers and chaperones."
Responding to a question on criteria used in selecting athletes for testing, the Operations Centre Manager and Director Investigations said there were three major sports in high risk of doping.
"Based on international standard for testing and investigation, there are three sports considered high risk for doping. They are Athletics, Weightlifting and cycling. Selection of athletes to be tested is based on intelligence report, athletes biological passport and partnerships with international Federations and other National anti doping Organizations."
Also on the Nigerian delegation was the President of the Nigeria Engr Habu Gumel, Hon. Abubakar Nuhu Danburan and Hon. Chile Igwuagua Members House of Representatives, Mr Olusade Adesola the Permanent Secretary land Pharm. Femi Ayorinde the Chief Executive Officer Nigeria Anti-Doping Committee.