By Luminous Jannamike
ABUJA – The World Health Organisation, WHO, yesterday said with greater political commitment, adequate resources, strong coordination and dedicated partners, Nigeria and other sub-Saharan countries can defeat malaria by 2030.
This was made known by the WHO Regional Director for Africa, Dr Matshidiso Moeti, at a press conference in Abuja as part of activities to mark the 2018 World Malaria Day.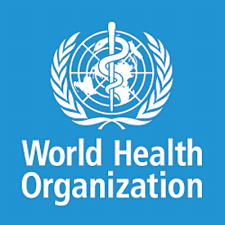 Vanguard reports that the World Malaria Day is commemorated on April 25 each year, and the theme for this year is "Ready to beat Malaria".
Represented by the WHO Country Representative, Dr. Wondi Alemu, Moeti, who lamented that 14 countries with the global biggest malaria problem are in sub-Sahara Africa, and account for 80% of the global burden, said: "Malaria remains a major public health and development challenge. The World Malaria Report 2017 documents an increase in global malaria cases in 2016 compared to 2015.
"Elimination of malaria requires above all political leadership at the highest level, as well as leadership of programmes, resource mobilization, and intersectoral and cross-border collaboration. We are ready to beat malaria, but the pace of progress must be accelerated to achieve a 40% drop in global malaria cases and deaths by 2020, compared to 2015 levels.
"World Malaria Day is an occasion to renew political commitment and to continue investing for malaria prevention and control. I call on countries affected by malaria to work with development partners to boost investments in malaria prevention and control, especially for new tools to combat malaria.
This will propel countries along the road to elimination, and contribute to the achievement of other Sustainable Development Goals, such as improving maternal and child health.
"I urge countries to allocate adequate resources and to work across sectors and strengthen cross-border collaboration. With the required resources, strong coordination and dedicated partners, we can accelerate our actions to achieve a malaria-free Africa. We are ready to beat malaria."