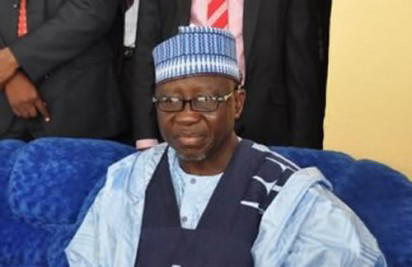 Gov. Al-Makura
The Tiv socio-cultural association in Nasarawa State, "Mdzough U Tiv," on Sunday advised Tiv people to refrain from any form of reprisal attack, following the recent killing of their kinsmen by suspected herdsmen in the state.
The Interim President of the association, Mr. Thomas Gar, who gave the charge in a statement made available to newsmen in Lafia, said that two wrongs could not make a right, hence the need to "leave vengeance to God".
"Even though the casualties from the pogrom is sadly high, I urge the Tiv people not to resort to any reprisal attacks since we believe the government and the security forces have the capacity to bring the perpetrators to book," Gar said.
He commended Gov. Umaru Al-Makura and security agencies in the state for the efforts made to restore normalcy in the affected communities.
He, however, urged the government to ensure the quick return of persons displaced by the crisis.
"I commend Gov. Al-Makura for swiftly responding to our distress situation by providing more relief materials to the IDPs in the various camps.
"May I also appeal for more of such efforts so that our people can go back to their respective places of abodes, especially now that the raining season has set in," he added.
More than 78 people were killed in recent attacks on Undera, Kenje, Ketyo, Apurugh, Akumun and Anyam communities as well as well as Imon, Wuriji, Shirka, Ukpo villages'
The communities are found in in four Local Government Areas of Obi, Keana, Awe and Doma.