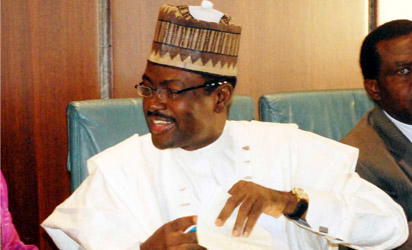 Labaran Maku
Mr Labaran Maku, the former Minister of Information, has called on the Federal Government to assist the Internally Displaced Persons (IDPs), who were victims of the recent attacks by suspected herdsmen in Nasarawa State.
Maku made this call on Monday while addressing newsmen at Wakama village in Nassarawa-Eggon Local Government Area of the state.
He said the call had become imperative given the plight of the people of the Southern Senatorial Zone following incessant killings in the area.
According to him, most Tiv people from Awe, Doma, Lafia, Keana and Obi Local Government Areas of the state have deserted their homes and communities as a result of the several attacks by suspected herdsmen.
He lamented that the killing of more than 78 people, including security personnel within just a week in the state was tragic and called for serious concern and attention.
"In other climes, the death of such number of people is worthy of national mourning.
"Despite these killings, things are still moving on as if nothing has happened," Maku added.
He called on the Federal Government and the international community, especially charity organisations to step in with relief materials in order to ameliorate the plights of the IDPs.
"The humanitarian crisis we have on our hands with the IDPs is quite enormous and required the support of all stakeholders, especially with the onset of the rainy season," he added.
Meanwhile, the Nasarawa State Government had donated N10 million and some relief materials to the IDPs across the affected Local Government Areas of Awe, Keana, Doma and Obi.
The items delivered through the Tiv Development Association (TIDA) include: 150 bags of rice, 78 bags each of beans and maize, and 45 bags of garri among others.
Mr Boniface Ifer, the president of TIDA, said the money and relief items would go a long way to cushioning the hardship being faced by the displaced persons.
He, however, called on the government to do more in the area of security to enable the people return to their homes.