By Gabriel Enogholase
BENIN CITY—  EDO State Peoples Democratic Party, PDP, has faulted Edo State government over its claim that it had expended N4 billion between 2017 and February 2018 on water projects in the state in partnership with the European Union, EU, describing it as  false and misleading.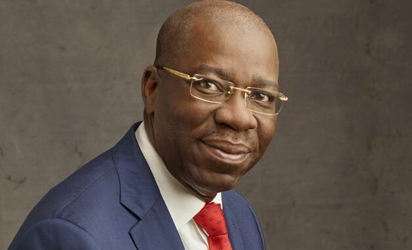 It will be recalled that the  state Commissioner for Energy and Water Resources, Mr Yekini Idaiye, weekend, told journalists that N1.3 billion (excluding donor agencies) was budgeted by the state government for various water schemes in 2018.
However in a reaction, state Chairman of PDP, Chief Dan Orbih, alleged that what the state government had done was to use the opportunity of counterpart funding to defraud the EU in the name of embarking on water projects in the state and challenged the state government to take journalists and civil society groups to where the said projects are sited.
He said: "I find it totally misleading, the false claim by the state government that they had partnered EU to expend N4 billion on water projects across the state in the past one year. Of course, it is possible that in their effort to alleviate the plight of local communities,  the EU may have provided some counterpart funding for the purpose of providing water in the state."
"I make bold to state that what the state government has done is to use the opportunity of providing counter funding to defraud EU of this colossal sum of money that is capable of providing water for the entire state.
"There is no truth in their claim that they spent N4 billion in ensuring that water is available in the state.  It is a statement of fact that there is no public water supply in the state capital."