David Moyes knows better than most the perils of succeeding a long-serving and successful manager so when the West Ham boss is well aware of the pitfalls that could await whoever succeeds Arsene Wenger at Arsenal.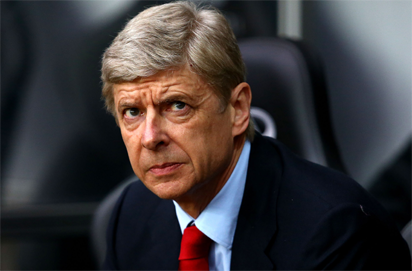 Veteran Gunners boss Wenger announced on Friday he would be leaving Arsenal after nearly 22 years in charge, with the 68-year-old Frenchman having won three Premier League titles and seven FA Cups with the north Londoners.
Moyes was the man chosen to take over from Alex Ferguson at Manchester United following his fellow Scottish manager's 26 trophy-laden years at Old Trafford.
But the former Everton boss lasted just 10 months before he was sacked.
Now in charge at West Ham, Moyes will take the Hammers across London to face Arsenal in the Premier League on Sunday.
"It's never easy when you follow great managers at great clubs," said Moyes. "It'll be tough for whoever takes the job.
"It's been an incredible achievement for him to be the job that long — as it was for Sir Alex Ferguson. I thought I did well with 11 years at Everton.
"Real football people appreciate what he (Wenger) has done. He is a proper football man, he lives and breathes it, he's dedicated to his job and his sport.
"I'd probably wish it hadn't been announced before this weekend but most people appreciate Arsene and what he has done in football. I respect him for what a good football man he is."
West Ham are not yet completely safe from the threat of relegation and, with Arsenal playing Atletico Madrid in the first leg of a Europa League semi-final just four days after Sunday's game, Moyes hopes Wenger may rest a few key players in order to bolster his hopes of European glory.
"I think we have seen a few teams change around, even because of the FA Cup, a lot of the Premier League teams alter," added Moyes.
"In the race to be in the top four I don't know anyone who wants to lose at all, but maybe Arsene sees the Europa League as the priority."