By Pastor William F. Kumuyi
James 2:26 "For as the body without the spirit is dead, so faith without works is dead also."
The death decree is an ob-vious phenomenon that cannot be abused by po-sition or prominence in society. It is a roll call divi-nely fixed for everyone. Even the Pope, with all his fame as a leader of a very powerful religious sect that do not accept Jesus as their Saviour, still find time to embrace death.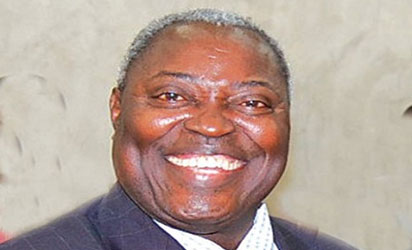 Also, you might be an evangelical believer like the great-est of all evangelicals and leader of the Reformation, Martin Luther. He died as well. You might believe in hol-iness like John Wesley, yet he died too. Charles G. Finney was a man who had the great power of God manifesting in his life, but there came a day in his life when death knocked on his life and he opened the door of his life. You may be young right now, but if Christ does not come sooner, you too will one day answer the call of death.
When life seems too important and interesting to you to the extent that you disregard the word of God while the world of entertainment and the pleasure of life becomes your necessary food, how sorting will it be for you on your dying bed?
Luke 12:16-19 "And he spake a parable unto them, say-ing, The ground of a certain rich man brought forth pl-entifully:
And he thought within himself, saying, What shall I do, because I have no room where to bestow my fruits? And he said, This will I do: I will pull down my barns, and build greater; and there will I bestow all my fruits and my goods. And I will say to my soul, Soul, thou hast much goods laid up for many years; take thine ease, eat, drink, and be merry."
The above scenario describes the everyday decision of the life that is lived without eternity in view. Such a secular lifestyle has prioritized myopic checklist that does not factor God in its' content. Chronological, it may begin with academic pursuits and career develop-ment, property acquisition, marriage and family life as well as leisure and tourism in far away country. But the question that begs the answer is that after all these, on that fateful day when death will come knocking at the door, what good will fleshly aggrandizement offer?
Luke 12:20-21 "But God said unto him, Thou fool, this night thy soul shall be required of thee: then whose shall those things be, which thou hast provided? So is he that layeth up treasure for himself, and is not rich toward God."
After you might have acquired all the riches life can afford, you still would not be able to eat more than what your stomach can allow; you will not be able to sleep on two beds at the same time nor drive two cars at a go. You may live as though there is no God or eternity and that this earthly life is all there is; for-getting that you were created by a Great God who wa-tches over the affairs of men. But very soon your day will come.
In the eyes of God, the ambitious pleasure hunter, was a fool for ignoring God's Divinity. Are we not all fools for being too self centered in our ambitions, without giving God a chance? Are we not all fools for thinking only about our education and not about heaven? Are we not fools for thinking only about entertainment and enjoyment and not thinking about were we shall spend eternity? Are we not fools for relegating Christ and eternal life at the background while thinking how best to satisfy our lustful desires? Are we not fools for acquiring properties in a place where thieves can easily break in while we reject eternal mansions forever fortified against all forms of corruption?
The decree of death pronounced by God, which must happen to all humans, is the perfect dress rehearsal for the awaiting judgment.
John 5:28-29 "Marvel not at this: for the hour is coming, in the which all that are in the graves shall hear his voice, And shall come forth; they that have done good, unto the resurrection of life; and they that have done evil, unto the resurrection of damnation."
Jesus says that we should not be surprised because of the mystery of unbelievability God has planned for all ages. Although it is still in the near future; it is a cer-tainty that will happen and as a matter of fact, it calls for urgent preparation.
This momentous event can be akin to students who are given a few years to get prepared for their final examination; but assume that the time is so far away that there is no need for early preparedness and as a result perform abysmally when the occasion presents itself.
The preparation and examination begins here and now on earth, but the scorecard will be read out in the next life after death. That is the more reason you should understand that death on earth does not terminate your existence. You will continue to live even after we might have died. How does that happen? It takes God to make the impossible happen, because 'with God nothing shall be impossible.'
*To be Continued