By Daud Olatunji
ABEOKUTA – The Deputy National Chairman (South), Peoples Democratic Party , Elder Yemi Akinwonmi, has argued that former President Goodluck Jonathan managed the nation's economy very well than incumbent President Muhammadu Buhari.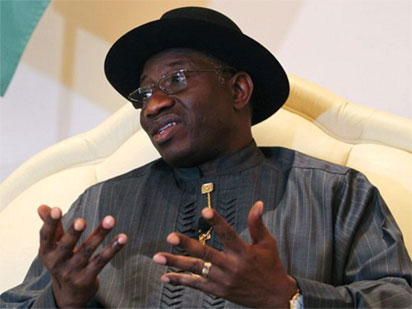 He therefore boasted that Nigerians will vote out the ruling All Progressives Congress administration in 2019 as a result of economic mismanagement and widespread hardship in the country.
Akinwonmi declared that the people had tasted the two political parties and now realised that the PDP is far better than the APC.
Akinwonmi spoke with reporters shortly after the installation of Adebutu and his wife as the Otunba Badekale of Makun, Sagamu and Yeye Otunba Badekale of Makun, Sagamu by the Ewusi of Makun, Sagamu, Oba Timothy Akinsanya.
According to him, life has become unbearable for Nigerians and as a result, they are now turning to the PDP for solutions.
The deputy national chairman said the electorate must take their destiny in their own hands by voting right in 2019.
He said, "People turn out to us because APC has disappointed them. Life is unbearable to people; hardship, suffering, hunger, poverty is everywhere.
"Our people have tasted the two parties, they now know the best. We have never had it this bad in Nigeria. We don't have time for wailers, we are focused about the election. All we want is to win election.
"PDP released needless list of looters, they released their own, we released our own too. Its called one-one, there is no point in that. The bottom line is that they are losing out because numerous problems and mismanagement of the economy and that is the problem we are having in the country today.
"How was Jonathan managing it to the point that when he was leaving it was one dollar to N180? But it is now one dollar to N360. How is Federal Government managing it? It is the management of the economy that is causing the problem. The economic team of Jonathan is far better than Buhari's team today. All we want is a government that will feel the pain of an ordinary Nigerian.
"Nigerians have seen the capacity of both parties now, I hope they won't get it wrong again. The future of this country is in our hands."
Akinwonmi urged Nigerians to collect their permanent voter cards (PVC) en masse in order to dislodge APC from power.
A House of Representatives member, Oladipupo Adebutu, however, assured that the PDP will frontally tackle the nation's problems if returned to power next year.
Also speaking, a PDP House of Representatives aspirant for Remo Federal Constituency, Bolarinwa Oluwole, called on Nigerian youths to take active interest in political participation in order to rescue the country from poor governance.
Oluwole stated that Nigeria may not be at par in the comity of nations in terms of development if the younger generation were relegated to the background.
He said history has shown that a nation's development fulcrum progresses better in the hands of youths whom, he noted, are more adventurous and full of ideas.
"We cannot say a country will develop without including the youth in the political affairs. It is important to engage youth in the political business of the country," he added.