GOVERNOR  Nyesom Wike of Rivers State, has said that the invasion of the Senate was an official plot by the  Federal Government to overthrow the Senate leadership.
Governor Wike also said that the  Federal Government was still plotting  to frame him, adding that the latest  plan hatched by the Federal Government was for someone programmed  by the security agencies to claim that he received $3 million from the Rivers State Governor.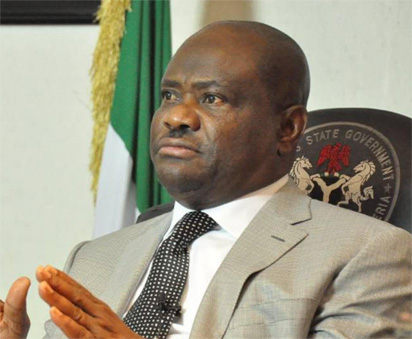 He spoke during the 105th Annual Convention of the Nigerian Baptist Convention at Ndele, Emohua Local Government Area of Rivers State, yesterday.
The governor said: "They plotted to overthrow  the leadership of the Senate, but they failed. What you saw was a horrible design to remove the  senate leadership.
"If you know the Security architecture of the National Assembly, nobody can go in easily and leave easily  without the gates being shut. These people enterred and left unchallenged.
"When the Senate gave the Police a 24-hour ultimatum to find the mace, our Nigerian Police became so efficient that they traced the Mace to where it was left under the bridge."
The governor said it was unfortunate that the President went abroad to de-market the country by claiming that the  youths are lazy.
Wike called on Nigerians to work towards a new administration at the federal level in 2019, noting that the collapse of national security, welfare  and development were enough reasons for a change of direction.
"We are not looking for people who will give us excuses.  Since they cannot work, they should allow those with capacity to take over in 2019," he said.