By Yinka Kolawole & Prince Okafor
Inflation rate in Nigeria dropped to 13.34 percent year-on-year (YoY) in March 2018 from 14.33 percent previous month, the lowest level in two years, the National Bureau of Statistics (NBS) has reported.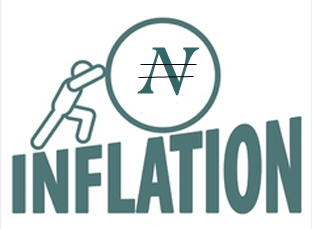 The statistics office noted in the Consumer Price Index (CPI) report released yesterday, that the 0.99 percent drop represents 14th consecutive months in reduction in inflation rate since January 2017.
Also the 13.34 percent inflation rate is below the Central Bank of Nigeria's (CBN) monetary policy committee (MPC) rate of 14 percent for the first time in two years which could prompt a rate cut by the apex bank, according to Razia Khan, Head of Macroeconomic Research at Standard Chartered Bank Plc.
"Absolutely, they now have more scope to cut rates because of the pronounced drop in inflation," Khan told Bloomberg from London.
However, Michael Famoroti, an economist at Vetiva Capital Management Ltd, said scope for cuts is limited.
"Inflation will rise because of elections spending, expectations of a rise in U.S.A's interest rates, and expectations of a minimum-wage increase, probably in the second half of the year. So the MPC can celebrate the inflation drop in March, but be prudent knowing the outlook might be different in the second half," Famoroti stated.
Also commenting on the report, FXTM Research Analyst, Lukman Otunuga, told Vanguard that, "With inflation steadily cooling and economic conditions constantly improving, CBN is on route to cut interest rates. While an interest rate cut at the next policy meeting in May could be premature, CBN may surprise markets by taking action in the third quarter of 2018."
Meanwhile, NBS also reported that food-price inflation trimmed to 16.08 percent in March from 17.59 percent the preceding month, the weakest rate of growth since July 2016. Food inflation has been in double digits for almost three years, but has slowed for the past six months. The report stated: "The Composite Food Index rose by 16.08 percent (YoY) in March 2018, down from the rate recorded in February (17.59 percent). On a month-on-month basis, the Food sub-index increased by 0.90 percent in March 2018, up by 0.05 percent points from 0.85 percent recorded in February.
"The average annual rate of change of the Food sub-index for the 12 month period ending March 2018 over the previous 12 month average was 19.29 percent, 0.23 percent points from the average annual rate of change recorded in February (19.52) percent. "The rise in the food index was caused by increases in prices of Bread and cereals, Fish, Oil and Fats, Vegetables, Fruits, Coffee, tea and cocoa, Meat, milk, cheese, and eggs."