By Charles Kumolu
THE indictment of the Attorney General of the Federation and Minister of Justice, Abubakar Malami by the House of Representatives Ad-hoc Committee on alleged reinstatement of the former Chairman of Presidential Task Force on Pension Reforms, Abdulrasheed Maina has been described as frivolous by officials of the Ministry of Justice, who pleaded anonymity.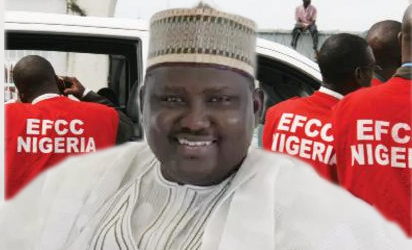 One of the sources said the House Ad-hoc Committee usurped the function of the judiciary which is the only competent authority to indict anyone.
The source said: "Section 158 of the constitution on the basis of which the committee placed reliance was equally observed by the committee in breach regarding the fact that the section clearly vests establishment matters relating to appointments, removal, and discipline of public servants exclusively in the Federal Civil Service Commission.
Looking into the matter by the National Assembly is an exercise in futility and lacking in substance upon which it could stand.
"For me two things are apparent. One is their allegation of fraudulent reinstatement. When fraud, which is criminal conduct is in contention the oversight function of the National Assembly naturally gives way to the invocation of the judicial function. Only a court can determine and pronounce a conduct criminal and not a legislature."