By Davies Iheamnachor
PORT HARCOURT—President of Christian Association of Nigeria, CAN, Rev. Ayokunle Olasupo, has expressed worry that herdsmen, Boko Haram and other militia groups appear to be more tactical than the country's security agencies, saying there was need for Christians to take up self-defence to survive in the country.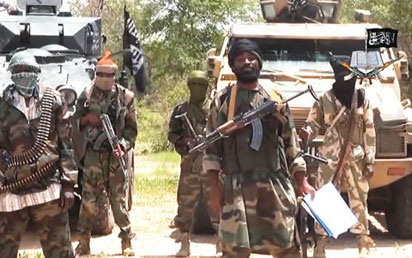 Olasupo, who also is the President of Nigerian Baptist Convention, NBC, further urged Christians, especially Baptists, to participate in politics, noting that Nigeria will only change when Christians take over leadership positions.
Olasupo spoke, weekend, at the Rivers Baptist Conference International Camp Ground, Ndele, in Emohua Local Government Area of Rivers State, during a pre-convention briefing, as part of the events to mark the year's annual meeting of the Nigerian Baptist Convention, entitled Moving Forward, Building a Great Nation through Effective Christian Participation.
On self-defence
Olasupo continued: "Lawyers have been speaking that the issue of self-defence is constitutional and also common sense, which may not be common, because if you see somebody coming with dangerous weapon to kill you and you say it is not constitutional to defend yourself, then you must be ready to lose your life.
"It is common sense that you defend yourself from danger that is coming; but if you think it is not good to defend yourself, goodluck.
"Don't be naive. If these marauders appear to be more powerful than the government and they cannot save us from them, then we save ourselves.
"For about nine years now, these people have continued to kill and it appears like they have more guns and tactics than the security agents to be able to continue.
"How many of them have been arrested? How many of them prosecuted? Then if I allow them to take my life, I will be responsible for my foolishness."
'Christians, take charge'
Olasupo said participation of Christians in politics is crucial, stressing that Nigeria was being governed by persons who do not have the fear of God and lack compassion and vision.
Subscribe for latest Videos