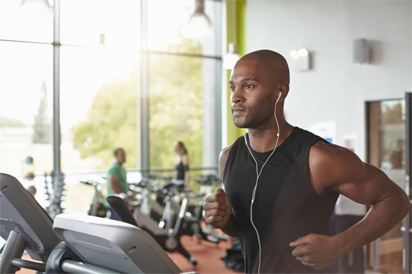 As World Health Day is being celebrated globally, the World Health Organisation has urged Nigerians to imbibe the culture of exercise so as to live healthy lives.
Dr Wondimagegnehu Alemu, the WHO Nigeria Country Representative, said this during the Health Walk organised by WHO to commemorate the "World Health Day 2018" in Abuja on Saturday.
The World Health Day is commemorated yearly on April 7.
The theme for this year's celebration is "Universal Health Coverage: Everyone, Everywhere".
He urged Nigerians to make efforts towards leading a healthy life by carrying out long walks at least 30 minutes three times every week.
He said a change in lifestyle habits such as eating right and exercising would go a long way in helping to address some of the non-communicable but life threatening diseases arising in this present time.
He listed some of the diseases to include cancer, hypertension and diabetes, among others.
"I encourage you to make efforts towards ensuring you take long walks at least for up to 30 mins three times a week.
"Health is not the absence of disease and health encompasses social, physical, mental well-being of an individual.
"By participating in this walk today, we have carried out a crucial act that will help to keep us in good health. I encourage you to continue to do this always.
"The main aim of carrying out this exercise is not just to encourage all citizens to live healthy lives but remind the Federal Government of its responsibility at ensuring availability of health services to all through the Universal Health Coverage.
"The National Health Insurance Scheme (NHIS) will be used by the government as a tool to promote and provide access to quality health services to citizens no matter where they are.
"The federal government however needs to support the scheme and other health agencies in carrying out their mandate by approving the budget so money can be made available to them,'' Alemu said.
The country representative said every individual had a right to health therefore leaders needed to show strong political will by putting the health needs of the people first.
According to Alemu, Nigeria has made progress in terms of efforts to develop a roadmap and implement strategies towards reading Universal Health Coverage (UHC) by 2030 through the revitalisation of health care.
Alemu said: "All necessary preparations have already been done and am sure with the right resources put in place Nigeria will make progress in reaching UHC by 2030.
Nigeria along with other member states of WHO agreed to reach UHC by 2030.
The main objective of UHC is to protect people from the financial consequences of paying for health services out of their own pockets, thereby reducing poverty.
The Federal Ministry of Health (FMoH) with the support of partners has developed a framework to achieve UHC by 2030. (NAN)