New England Patriots star Rob Gronkowski on Tuesday vowed to return for the 2018 season, quashing speculation he may quit the National Football League.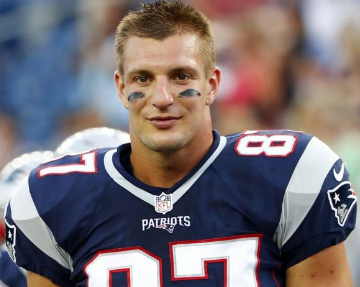 The towering tight end's future has been the subject of intense scrutiny after he indicated he was mulling retirement in the wake of February's Super Bowl defeat to the Philadelphia Eagles in Minneapolis.
The 28-year-old however drew a line under the conjecture on Tuesday with a post on Instagram which revealed he had told Patriots coach Bill Belichick of his intention to play on.
"I met with coach today and informed him I will be back for the 2018 season with the Pats," Gronkowski wrote.
"I have been working out, staying in shape and feel great. Looking forward to another championship run."
Gronkowski is one of the Patriots' most formidable offensive weapons and a favorite target of quarterback Tom Brady.
But the tight end has suffered a laundry list of injuries during his career, and was badly shaken in January by a concussion in the Patriots' playoff win over Jacksonville.
Gronkowski had fueled the speculation he could walk away from the sport after telling reporters at the Super Bowl he intended to "look at my future for sure."
"I'm going to sit down in the next couple of weeks and see where I'm at," Gronkowski said in February.