The Edo State Government has announced a special environmental sanitation, slated for Saturday, April 7, to afford residents opportunity to clean up their surroundings and improve sanitation in the state.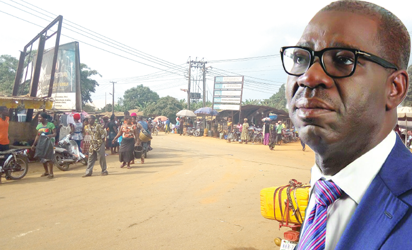 The state has also repositioned the Project Clean up Edo Committee headed by the Secretary to the State Government (SSG), Osarodion Ogie, Esq., as a taskforce to clean up the state.
In a statement signed by the SSG, Ogie Esq., the state government said, "The special environmental sanitation will hold between 7 am to 10 am. Every person is expected to participate in the exercise by ensuring their surroundings are clean."
Ogie added that during the exercise, sites where wastes have been accumulated in the state capital, are expected to be cleared, as waste managers will be mobilised to all zones in the city for easy waste management.
He said residents in the state are to ensure regular environmental sanitation around their surroundings, noting, "the state government frowns at the situation where citizens have continued to disregard environmental laws on waste disposal and use of social amenities in the state."
According to him, "The state government will not hesitate to invoke relevant provisions of extant laws in prosecuting persons, who dispose of refuse indiscriminately in the state, as mobile courts have been established to prosecute offenders. Owners of uncompleted buildings and vacant lands are to clear and keep such places free from weed and refuse."
Noting that residents should participate in the exercise and report anyone attempting to scuttle the exercise to the relevant authorities, he said, "residents should report the existence of any nuisance to the Ministry of Environment, Project Clean Up Edo Committee or to the Waste Management Board for urgent attention. The state government is collaborating with local government councils across the state to ensure a cleaner Edo State."
Subscribe for latest Videos