By Demola Akinyemi
ILORIN—Governor Abdulfatah Ahmed of Kwara State has challenged the new Commissioner of Police in the state to tackle insecurity and criminality, and also maintain law and order.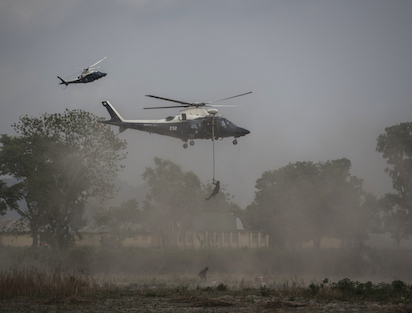 Governor Ahmed, who spoke during a courtesy visit by the new Commissioner of Police, Aminu Saleh, to him at Government House, Ilorin, noted that the current security in the country requires proactive measures.
The governor promised to give community policing a big boost, adding "we want you to champion the cause of community policing which will involve all and sundry.
"We have alerted our traditional rulers that they should also carry on advocacy and the need to strengthen community policing at the Local Government levels with Divisional Police Officers."
Earlier, Saleh, the Commissioner of Police, assured that he will do what it takes to restore security to the state, stating that he had gone round parts of the state on familiarisation tour.