By Muoka Lazarus
Beloved, of a truth Easter has come and gone but I want to let you underst-and that our repentance is abs-olutely necessary in order to receive salvation and be par-takers of the peace and bless-ing embedded in the covenant made available by the death, burial and resurrection of our Lord Jesus Christ. Your reluct-ance or failure to receive sal-vation is an invitation for crises of the world and to hell fire at last.
John 16:33 says: "These things I have spoken unto you, that in me ye might have peace. In the world ye shall have tribulation: but be of good cheer; I have overcome the world"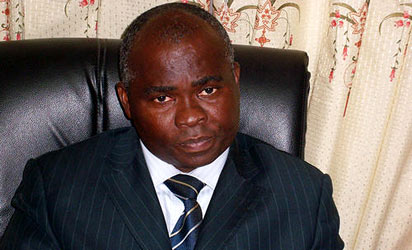 The only sure foundation of pe-ace and blessing for anybody in this world depends entirely upon the acknowledgment of the victory of Christ, for in Him you will be thoroughly quieted physically, spiritually and finan-cially.
The above spiritual coun-selling is the conclusion of our Saviour's farewell sermon to the people of the world who want to save their life. Christ has by His death, burial and resurrect-ion defeated death and crises in the world but we must know that the victory is only for those that have repented and accept-ed the renewed and refreshed covenant.
Our God is the cove-nant keeping God and will never disappoint whoever that enter-ed into covenant with Him by accepting Him as his personal Saviour. So if you are reading this message you should make up your mind to seek God in true righteousness and holi-ness for Him to appear in glory and shower you with blessing. The covenant of peace and blessing could only be exper-ienced better in a state of holi-ness and righteousness.
When it looks like your relation-ship with God is broken through sin, unfaithfulness or isolation from Him, you must not hesitate to seek to enter again into cov-enant with Him in order to re-build your relationship with Him. When it seems there is no pea-ce and progress or the enemies and his human agents are hav-ing advantage over you, you must make haste to seek God and renew your covenant. This is because no evil comes upon individuals or nations without the permission of God and He is able and ready, when you are duly humbled, to remove the problems and manifest to-wards you new tokens of His favour as enshrined in the cov-enant.
2 Chronicles 7:13-15 says: "If I shut up heaven that there be no rain, or if I command the lo-custs to devour the land, or if I send pestilence among my peo-ple; If my people, which are call-ed by my name, shall humble themselves, and pray, and seek my face, and turn from their wicked ways; then will I hear from heaven, and will forgive their sin, and will heal their land. Now mine eyes shall be open, and mine ears attent unto the prayer that is made in this place."
It is expected that as many that dishonoured God by action of deeds and thoughts must be reasonable enough to humble themselves and turn from their wicked ways, and return to the God from whom they have revolted in order to appeal to His mercy. And it is only on this premise that they will be brought into the covenant of peace and blessing availed to us by Christ victory.
2 Chronicles 15:1-2 says: "And the Spirit of God came upon Azariah the son of Oded: And he went out to meet Asa, and said unto him, Hear ye me, Asa, and all Judah and Benjamin; The LORD is with you, while ye be with him; and if ye seek him, he will be found of you; but if ye forsake him, he will forsake you."