By Sebastine Obasi
FEDERAL Government's much talked about Gas Masterplan appears to be taking off with the signing of 200 kilometres Lot 1, Ajaokuta-Kaduna-Kano (AKK) gas transmission pipeline project between Oilserv/Oando consortium and the Nigerian National Petroleum Corporation, NNPC.
The two-year, 614km by 40 inch contract, which spans from Ajaokuta, Kogi State to Kano through the Federal Capital Territory, Abuja, will have the consortium handling the Lot 1 section, from Ajaokuta to Abuja.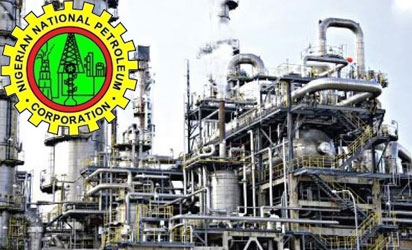 The scope of work include the engineering, procurement, construction, installation, testing, and commissioning of class pipeline system, with associated valve stations, intermediate and terminal gas facilities. The contract sum was not indicated. It was consummated at the NNPC Towers in Abuja where Mr. Emeka Okwuosa, Chairman/Chief Executive Officer Oilserv and Mr. Gbite Falade Managing Director of Oando, represented the consortium, while the NNPC team was led by  Group Managing Director, Dr. Maikanti Baru.
Speaking during the signing ceremony, Chairman and Group Chief Executive Officer of Oilserv, Mr. Okwuosa, said "This is indeed a landmark achievement in Nigeria and the project which is part of the Nigerian Gas Masterplan will ensure adequate supply of gas to the North, improve the gas infrastructure expansion within the domestic market and boost power generation in the region. "It is a gas infrastructure revolution which has never been witnessed in the country."