By Festus Ahon
ASABA— Governor Ifeanyi Okowa of Delta State, yesterday, said the Anwai River and Amilimocha Stream in Asaba will be fully dredged to accommodate water that will empty into them from the on-going massive storm drainages being constructed in the state capital.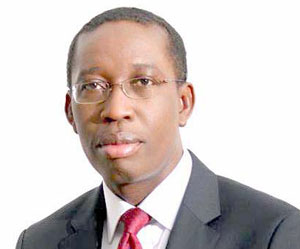 Okowa who disclosed this while inspecting on-going drainage projects in the state capital, said: "I am glad that the projects have gone far, the contractors are reputable companies that require little or no supervision. We are happy with the pace and quality of work done so far.
"We are conscious of the volumes of water that will pass through the storm drainages and we have asked the Ministry of Environment to dredge the Anwai River and the Amilimocha Stream.
"Our interest is to ensure that flood water is effectively channelled in the capital city and other parts of the state where there is need to control flood water."