….We are yet to conclude on closure of mission in Ukraine – P.S
By Victoria Ojeme
The Secretary to the Government of the Federation (SGF), Boss Mustapha, at the weekend solicited assistance from Ukraine in the development of the nation's inland water ways.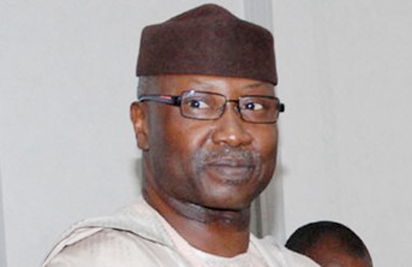 Consequently the Ministry of Foreign Affairs said it is yet to conclude on the closure of its mission in Ukraine
Mustapha, who made the call during the Nigeria – Ukraine Trade and Investment Round-table meeting in Abuja, said for Nigeria's economy to grow, the country must develop her inland water ways to reduce traffic on the roads.
"Nigeria has 10,000 kilometers waters ways and 4,000 are navigable and I believe if fully developed can take away pressure from our roads, bulk of our cargo can go on our water ways", he said.
The SGF, who commended Ukraine for her various contributions to the socioeconomic development of Nigeria, noted that Ukraine has the necessary expertise and technology to develop the water sector in the country and urged Ukrainian investors at the meeting to consider investing in the sector.
Meanwhile, Mustapha, while decrying the fall in trade volume between Nigeria and Ukraine in 2017 expressed hope that with the visit of the investors things would again look up for the two countries.
"The visit came at a time Nigeria is pursuing economic growth that will aid its vision of being among top 20 economies in the world.
" As at November last year, trade volume between Nigeria and Ukraine was 93.3million which is a decrease by 4 percent in 2016. With your visit we hope the volume of trade would increase in 2018," he said .
In her remarks, Ukraine's, Deputy Minister for Economic Development and Trade, Natalia Mykolska said Nigeria is a long standing friend of Ukraine noting that Nigerian students in Ukraine are the best ambassadors for both countries.
She described Nigeria as a strategic partner with great potentials for development and called for deepening of relations between the two countries.
"We believe trade is not a one way street, we need to think of import, export and joint cooperation", she said.
Adding that, "More than 10 Ukraine companies that represent different sectors of the economy are on this delegation . – agriculture and food sector, grains and food cooperation, machine building factory, breaks and bolts use in automotive sector, pharmaceutical sector and poultry".
Earlier, Permanent Secretary, Ministry of Foreign Affairs, Ambassador Olukunle Bamgbose, assured the delegation that Nigeria was yet to conclude on the closure of its mission in Ukraine.
Bamgbose said apart from the fact that Ukraine is the second largest country hosting Nigerian students abroad, the country has proven itself to be a friend in times of need.
"By and large, I think we are good friends, the diplomatic relations between the two countries can only grow stronger and stronger and the government has not finally pronounced the closure of our mission there.
"We are still engaging, we are still waiting for final decision to be made. But, I think beside that, Ukraine was being consider as a friend in need and a friend in deed at that critical moment in our history and it is something that government will take into consideration in the final decision on whether we are retaining our mission there or not", he said.
According to Bamgbose, when Nigeria needed military hardwares to deal with insurgency it was Ukraine that came to the rescue of Nigeria then and the nation does not take the gesture for granted.
"At that critical moment, Nigeria found a true friend in Ukraine and that has really helped in combating the surge of insurgency in the northeast and now they have been terribly decimated.