By Demola Akinyemi
ILORIN—Minister of Information and Communications, Alhaji  Lai Mohammed, has said very soon, another list of looters would be released by the Federal Government.
According to him, no amount of intimidation from any side will stop the release of the list.
Mohammed said this in Ilorin, yesterday, in an interview with journalists on his way to Abuja after his condolence visits to Governor Abdulfatah Ahmed, the people of Offa, Kwara State police command and the victims of armed robbery killings in Offa last Thursday where seven police officers and many civilians were killed, with several others wounded.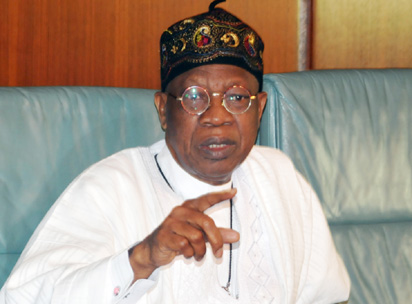 Speaking on the release of the alleged looters' lists, he said:  "We are not going to ask anybody not to go to court,but what we are telling them is that they should re-examine themselves because when the government came out with its list, it was confident of the evidence it has.
"No government worth its salt would be challenged and would not come out to prove that what its saying is correct.
''When it comes to evidence, its for the courts to decide, but we want to make it clear that no amount of intimidation from any side would prevent government from releasing the next batch of looters' list and what you have seen so far is a tip of the ice bag when the list comes out."