•Launches CEBCEM
•Govt will continue to protect environment — TETFund
By Ishola Balogun
The Vice Chancellor, University of Lagos, Professor Oluwatoyin Ogundipe has said the Ivory Tower would soon respond to the perennial problem posed by trucks, tankers and other articulated vehicles parking on Lagos roads, adding that the institution would provide solution through evidence-based research and forward it to the governor.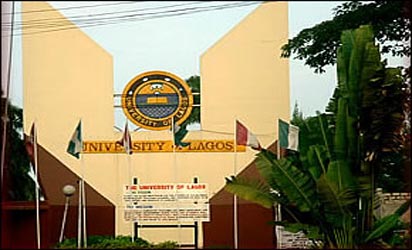 Trucks and tankers parking on major Lagos roads such as Western Avenue, Oshodi-Mile 2-Apapa road polluting the airspace have become intractable, causing health harzards to Lagosians and defying solution.
Professor Ogundipe who stated this during the inauguration of Centre for Biodiversity Conservation and Ecosystem Management (CEBCEM) in the Faculty of Science, University of Lagos (UNILAG), Akoka, Lagos, also hinted that the institution has begun a process towards developing zero-emission cars that could be used on Campus as well as in rural areas for farmers to move their produce from farm to the market.
"The presence of trucks, tankers and heavy duty vehicles on Western Avenue to Apapa and Oshodi-Mile 2-Apapa road is a growing concern. We will soon forward our contribution to the Governor Akinwunmi Ambode."
"As a cosmopolitan University, we are aware of the numerous issues in our society, particularly in Lagos State and Nigeria as a whole. We are ready to provide the lead, in attending to these issues through evidence based research.
"We have therefore challenged and charged our staff and students because we are confident of their ingenuity and resourcefulness. We have identified individuals and brought them together as cluster groups, to focus on specific topical issues.
"Recently, a group was commissioned to develop zero-emission cars that can be used on our Campus and also in rural areas for farmers to move their produce from the farm to the market.
Delivering the inauguration lecture titled: "Biodiversity Conservation and Environmental sustainability: Road map towards Economic development",The Executive Secretary, Tertiary Education Trust Fund (TETFund), Dr. Abdullahi Baffa, called on researchers, civil societies, related government agencies to come together and proffer solutions to the challenges posed by environmental degradation.
He added that government must continue to defend and extend environmental protection to ensure healthy and productive society.
According to Baffa, "If we continue to pollute the air, water, soil that keep us alive and destroy the biodiversity that allows natural system to function, no amount of money will save us."
He charged the center to conduct evidence-based researches and propose solutions to the numerous local environmental problems as well as accelerate multidisciplinary research in the institution.