Gov Ibrahim Dankwambo of Gombe has decried the rising cases of rape in the state, and called for concerted efforts to tackle the menace.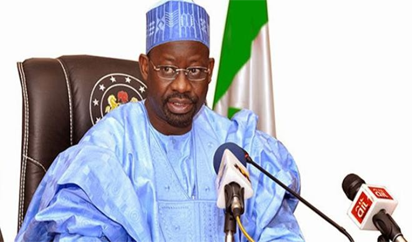 "Cases of rape are on the rise in Gombe; in the last three weeks, an average of two cases were recorded everyday," Dankwambo said on Tuesday in Gombe, when he received the state's chapter of the International Federation of Women Lawyers (FIDA).
The women lawyers were at the Government House on a courtesy call on the governor as part of activities to mark the 2018 FIDA Week.
He said that in one bizarre instance, a 60-year-old man was caught raping a four-year-old girl.
The governor said that government alone could not correct the ills of the society, and urged the women lawyers, as mothers, to partner with government toward a better society.
Dankwambo said that he had directed heads of security agencies to deploy sufficient personnel to girls boarding schools across the state to ensure their safety.
"The security of children in schools are guaranteed; parents should feel free to send their children and wards to boarding schools," he said.
He said that a Faculty of Law would soon be established at the Gombe State University (GSU), adding that the faculty would serve as a Centre for Research and Continued Education for lawyers within and outside the state.
Speaking earlier, Miss Sa'adatu Ishaya, Gombe State Chairperson of FIDA, said that women lawyers were the voice of the voiceless in the society, especially women and children.
She expressed deep concern over incessant rape cases and drug abuse among children and youth, regretting that parents were not always willing to report the cases for fear of stigmatisation.
Ishaya appealed to the governor to adopt the Child Rights Act to give solace to the children.
The FIDA chairperson called on the government to fence all girls' schools to ensure their safety. (NAN)