…seizes pharmaceutical products without NAFDAC number
The Murtala Muhammed Area Command of Nigeria Customs Service (MMA)  has intercepted a large number of military hardwares,  imported  into the country but falsely declared with different Airway Bill numbers.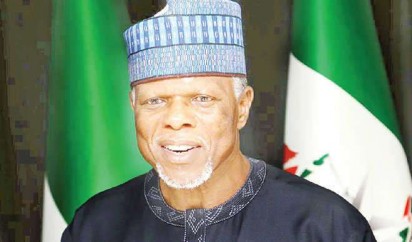 The command also seized 108 cartons of expired (2009) beef imported into the country,  pharmaceutical products known as Tramadol tablets with no registration number from National Agency for Food Drug Administration and Control, NAFDAC,  arranged to be exported out of the country.
The new Customs Area Controller, CAC, of MMA, Comptroller Shoboiki Jayne, disclosed this in Lagos, as she displayed military camouflage uniforms, bullet proof jackets, military helmets, face caps and military vests of different  camouflage colours imported with two different End User Certificates. Other hardwares seized by the command  include 20 pieces of assorted OPTICAL SIGHT wrapped in  Military camouflage uniform bags, mainly for rifles and grenade launchers, handcuffs,  police official cardigans and drones.
According to the CAC, the military hardwares imported into the country were intercepted at NAHCO Shed on intelligence signal.
She said, "Economic saboteurs should desist from illicit trade and allow sanity in our economic environment,  as we must continue to carry out our statutory mandate of enforcing government trade policies.  The clearing agents should enlighten importers on the dangers of bringing into the country items that are not only prohibited but absolutely prohibited.  Military hard wares are not to be imported by  individuals, but must come into the country with an End User Certificate".