By Prince Okafor
IN a report indicating a worsened operational environment in Nigeria's upstream oil sector, Royal Dutch Shell Plc, the parent company of Shell Company in Nigeria, said crude oil theft from its pipeline networks in Nigeria rose by 50 percent to 9,000 barrels of oil a day (b/d) in 2017, from about 6,000b/d in 2016.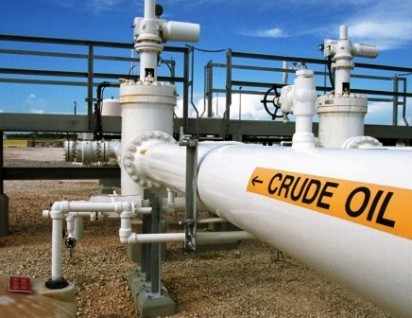 But the firm recorded 16.7 percent increase in payments to the Federal Government for production entitlement, royalties, taxes and others in 2017 to $4.32 billion from $3.64 billion in 2016.
These were contained in the company's annual sustainability report released, yesterday.
The report stated: "Crude oil theft from Shell Petroleum and Development Company, SPDCJV's pipeline network amounted to around 9,000 barrels of oil a day (b/d) in 2017, an increase from around 6,000 b/d in the previous year. The increase in 2017 can in part be explained by the militant-induced shutdown of the Forcados export terminal in 2016, which reduced opportunities for third-party interference.
"This demonstrates that continued air and ground surveillance as well as the action by the government security forces remain necessary to prevent crude oil theft. Since 2012, SPDC has removed more than 950 illegal theft points."
The company further noted that the number of its operational spills in the country increased from eight in 2016 to nine in 2017, adding that, "the volume of oil spilled in operational incidents decreased to 0.1 thousand tonnes compared to 0.3 thousand tonnes in 2016.
"The number of sabotage-related spills in 2017 increased to 62 from 48 in 2016. Theft and sabotage caused close to 90% of the number of spills of more than 100 kilograms from SPDC JV pipelines, with the balance being operational spills.
"In 2017, 92 sites were remediated and certified (out of 251 identified for this work), with 32 in Ogoniland. During 2017, 84 new sites requiring remediation were identified, of which eight are in Ogoniland. In total, there are 243 oil spill sites that require remediation."
Chief Executive Officer, Royal Dutch Shell Plc, Ben van Beurden, said: "We work to do the right thing. Firstly, we continue our relentless focus on working with communities and managing our impact on the environment. This means in Nigeria, for example, addressing environmental challenges related to oil spills in areas with significant oil theft and illegal refining."
However, according to the report, a total of $3.197 billion went to Nigerian National Petroleum Corporation, NNPC, for production entitlement.
Production entitlement is the host government's share of production in the reporting period derived from projects operated by Shell.
Amongst the payments the report says that $765 million was paid to the Federal Inland Revenue Services (FIRS) as tax, $280 million was paid to the Department of Petroleum Resources, DPR, as Royalties.
Subscribe for latest Videos