By Rose Moses
When Bill Gates some weeks back, told Nigerian political elites that the country is one of the most dangerous places on earth to give birth, not many would have thought of the drama that played out in Akure, the Ondo State capital, the other week.
Pregnant women were reported to have paralyzed activities in the State Specialist Hospital while protesting against outrageous medical fees introduced by the state government.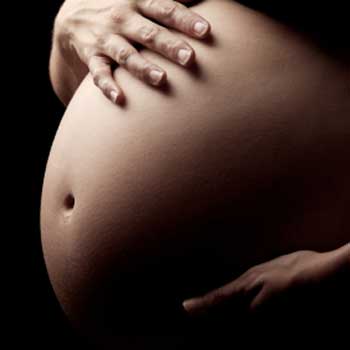 Numbering about 200, the women with their bulging stomachs, blocked the main entrance to the hospital for hours, demanding that government reverses the new N25,000 charges for normal deliveries and over N50, 000 for complicated deliveries. This amounted to about 300 per cent increase.
Gates, who is co-chair of the Bill and Melinda Gates Foundation, had, during an expanded national economic council meeting, also affirmed that Nigeria has the fourth worst maternal mortality rate in the world, ahead of only Sierra Leone, Central African Republic, and Chad.
Worst still is that one in every three Nigerian children is chronically malnourished, he had told the gathering.
A UNICEF report on maternal and child health in Nigeria also indicates that the country loses about 2,300 under-five year olds and 145 women of childbearing age, every day. This development, unfortunately, places her as second largest contributor to the under–five and maternal mortality rate in the world.
Put differently, a woman's chance of dying from pregnancy and childbirth in Nigeria is one in 13.
While many of these deaths are preventable, coverage and quality of health care services in the country mostly fail the women and children.
But if as has been established, a close relationship exists between the well being of the mother and the child, there's therefore, every need to integrate maternal, newborn and child health interventions in our health policies.
The Ondo example, it appears, would only work to the contrary, for if a poor, village and possibly illiterate woman is slapped with a 300 per cent increase in cost of delivering her baby at a hospital, it is very unlikely she would afford to pay for the service.
Next thing will be a resort to local and, possibly, crude ways of delivering her baby, which sometimes result in permanent disabilities or even death.
More pathetic is that this is happening in an environment where those in authorities mostly send their wives abroad to have their babies with looted funds.
It is also very sad that at a very difficult time like we are in, when many people are losing jobs and new ones hardly created, governments at all levels would be churning out policies that further diminishes human existence.
According to the National Bureau of Statistics, the number of people within the labour force, who are unemployed or underemployed, increased from 13.6 million and 17.7 million, respectively in second quarter of 2017 to 15.9 million and 18.0 million in third quarter of 2017.
And the downward trend seems to be the order of the day, even right into the first quarter of 2018.
The situation is so bad, to the extent that preventable or treatable infectious diseases such as malaria, pneumonia, diarrhea, measles, HIV/AIDS etc, now account for more than 70 per cent of the estimated one million under-five deaths in Nigeria, simply because most parents cannot afford the needed healthcare services and medicines.
The Ondo 300 per cent increase in charges for deliveries is not just outrageous but smirks of government's insensitivity to a people, whose plight is mostly as a result of greed on the part of those in authority, who wantonly steal from what was meant to take care of all.
Unfortunately, in the same Ondo state, students of Adekunle Ajasin University have been protesting government's increase in school fees by over 500 per cent, a development they described as unacceptable as their parents would not be able to pay?
It is worthy to note, however, that most of the policies devoid of human face are not peculiar to Ondo state. In many states of the federation, the masses are heavily taxed… and made to pay for the reckless and extravagant life styles of the governors, their families and associates which have left almost all the states broke.
So, if per adventure the Ondo State Governor, Rotimi Akeredolu (SAN), and indeed, all state governors that constantly come up with unrealistic charges that pauperize their people did not get the Gates' message clearly as regards the nation's economic recovery and growth plan, it is necessary to refresh their memory thus:
"When you invest in the health, education, and opportunities of the people, you are laying the foundation for sustained prosperity.
When you fail to do the above, there is asharp limit on how much the society can grow.
By introducing very harsh economic policies, like the unrealistic increase in costs of healthcare and education, will mostly ensure reduction in the quality of life of the people, which right now is even at its lowest.