Sweet Nutrition Limited (formerly known as Bayswater Industries Limited), manufacturers of fast-moving consumer goods, has unveiled Chocolove Malt drink into the chocolate drink market.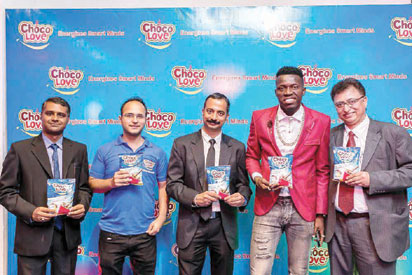 The company said the unveiling in Lagos marks the   launch of the product in three different states of Lagos,   Abuja, and Port Harcourt.
The Managing Director of the company, Mr. Kumar Venkataraman, also expressed optimism about the brand's performance in the Nigerian market.
"We are providing a tasty and nutritious drink for kids and the entire family, and Choco Love is delicious enough to become a household name on its own merit. Choco Love is only the first of many top nutritious quality products that are slated to be introduced to the Nigerian market by us, and we urge our customers to be on the lookout in the coming months.
"Choco Love is an awesome brew, manufactured with the highest standard we can find in the market. When we decided on this drink, we decided to bring to Nigeria the best brew that you can find in the market," said Mr. Emilio Maldonado, the Head of Research and Development for the Choco Love brand, extolling the motivation behind the brand, as well as the inherent qualities of Choco Love that will become apparent to all consumers upon experience.
Subscribe for latest Videos