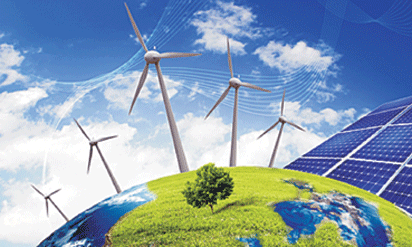 Nigeria's pioneer used-car buying service has signed a deal with a Rensource, a renewable energy firm on power supply through renewable energy sources.
The deal will see Rensource deploying renewable power solution infrastructure to over 100 Cars45 inspection centres across Nigeria.
The signing of the agreement has already seen implementation of the first phase of the deal which saw the supply of power infrastructure to 30 centres in Lagos.
The implementation of the second phase is set to commence soon.
Speaking on the partnership, Chief Executive Officer of Cars45, Etop Ikpe, said: "While Cars45 looks to partner with outstanding and innovative agencies, we are also building on our foundation; a legacy that will soon overwhelm the automobile market.
"This partnership with Rensource is guaranteed to create a lasting landmark in Nigeria, talk about working without the fear of being cut short soon by electricity companies. This confident thought and feeling has been extended across 30 of our inspection centres all over Lagos with Rensource deploying solution infrastructure to power our inspection tools."
Also speaking, Consumer/Sales Marketing Manager, Cars45, Carol Ofem said: "In view of this partnership, Cars45 continues to distinguish itself as an innovative player and it positively motivates us to do more. We are determined to maintain our stance as the best which we obviously are, and we are not resting on our oars anytime soon. With this, we have become Nigeria's first company to partner with an independent energy organisation."
on his part, General Manager, Rensource, Anu Adasolun said: "This partnership further affirms the growing consensus that renewable-based distributed energy is the future of Nigeria's power industry."
Rensource has been at the forefront of rural electrification in Nigeria through renewable energy sources.
The energy startup, has also been an integral part of Nigerian government's Energising Economies Initiative, which aims to provide efficient, clean and sustainable power to strategic economic clusters in Nigeria.