Residents of Enugu on Monday reacted positively to the decision by President Muhammadu Buhari to seek second term in office, saying the president is within his constitutional rights.
Some of the residents, who spoke with newsmen in Enugu, were unanimous that the President was entitled to seek reelection.
A Professor of Law at Odumegwu Ojukwu University, Uli in Anambra, stressed that while Buhari was at liberty to seek reelection, but sovereignty belonged to the people.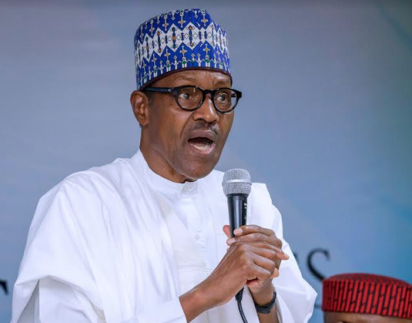 Ogbu said that the president is entitled to run again under the Constitution, adding that nothing bared him from such desire.
"The president is entitled to seek reelection under the Constitution, but sovereignty belongs to the people.
"The electorate will have to decide between him and other contestants on who leads them," he said.
Ogbu, who is the Dean of the Law Faculty of the institution described the performance of the President as a mixed grill.
He said that while the President had done well in some areas, but there were other areas he needed to improve in order to improve his rating.
The Chairman of Enugu State chapter of Buhari Support Group, Mr Anike Nwoga, said that the decision by the President to seek reelection was worthy of celebration.
Nwoga said that a second term in office for the President would stabilise the country and trigger unprecedented growth and prosperity in the country.
"We celebrate the open declaration by President Buhari for another term.
"To us, this is a launching pad for the progress and prosperity of our dear fatherland. A country whose growth has been stunted by infrastructure deficit," he said.
Nwoga said that the much awaited declaration had assuaged the yearnings of Nigerians who had persuaded him to take another turn at the presidency.
According to Nwoga, the group rated projects undertaken by the current administration very high and believed the President needed time to consolidate.
"We were anxious and apprehensive while the wait lasted. We equally understood that the international community and friends of Nigeria were also anxiously waiting.
"We are now relieved with this declaration, which will guarantee the consolidation of a veritable template for sustainable economic development in Nigeria," Nwoga said.
Also, a civil servant, Mr Madubuko Nkemakolam, said that the decision by the president to seek another term in office was a welcome development.
Nkemakolam said it was necessary for the President to complete eight years in office in order for the South East to have a shot at the presidency by 2023.
NAN