…President's friends should have advised him not to seek a fresh term-Ezeife
By Dirisu Yakubu
ABUJA-Former Ambassador of Nigeria to the Republic of Germany and chieftain of the Social Democratic Party (SDP), Professor Tunde Adeniran has welcomed the intention of President Muhammadu Buhari to seek a second term in office in the 2019 general elections.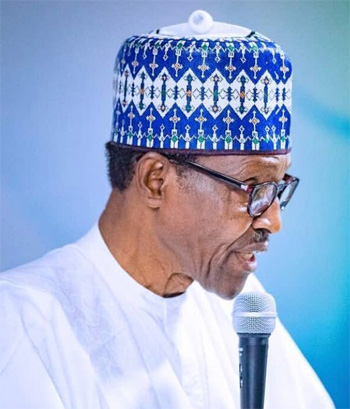 President Buhari had made known his quest for a second term in office at the National Executive Committee, NEC of the All Progressives Congress (APC) in Abuja Monday, saying he had decided to heed the call to seek a fresh mandate. "People have been asking me to declare for re-election and some have been asking me when I am going to declare. I want to give the NEC the honour to be the first to hear it. I have decided to contest the 2019 elections," Buhari had stated on Monday.
But reacting to the development, Adeniran said the official announcement only confirms the suspicion in the minds of the people that Buhari was always going to take the option at the expiration of his first tenure in 2019. While expressing the readiness of his party to meet the President and others in the battle field, the former Minister tasked Buhari to first of all convince Nigerians on why they should give him another mandate.
He said: "We are happy that he has come out to confirm what we have always suspected. He will meet us in the field. He has to convince Nigerians why they should support him for another four more years of nepotism, insensitivity, insecurity, subjugation and uncertainty."
Taking a related but slightly different position is a former governor of Anambra State, Dr. Chukwuemeka Ezeife who told Vanguard exclusively that if it is the will of God that the President wins a second term in office, there is nothing any mortal being can do about it. However, the Harvard-trained economist cum politician added that close friends of the first citizen did not do well by failing to advise him to perish the thought of continuing in office beyond 2019.
"Good luck to him if he has chosen to run again. If it is the will of God that he returns, there is nothing anybody can do about it. But if you ask me, I think his close friends should have advised him differently. That is my honest opinion," Ezeife stressed.