Buhari Media Support Group, BMSG, has lauded the resolve by President Muhammadu Buhari to seek re-election in 2019, describing it as encouraging and soul lifting.
In a statement by BMSG Coordinator, Austin Braimoh, and Secretary, Cassidy Madueke, in Abuja, the group congratulated All Progressives Congress, APC, on the President's declaration, noting that it could not have come at a better time, "as Nigerians expect he will continue to serve as a stabilising factor."
The group urged APC to get prepared with strategies to lead a successful campaign for the President to get re-elected.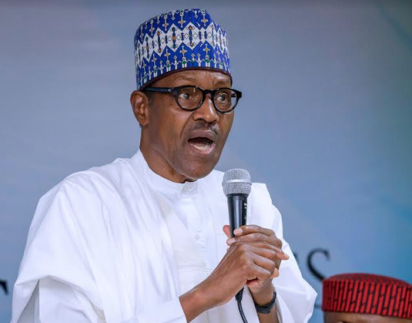 According to BMSG, "we praise the President that his efforts to diversify the economy yielded fruits in many folds, making agriculture to take the driver's seat and offering employment opportunities to millions of hitherto deprived Nigerians.
"It is also apposite to laud the President on the zeal his government displayed in fighting corruption with emphasis on loot and assets recovery, as stolen monies were recovered from impossible places where they were stashed.
"For these and more, we appeal to Nigerians to appreciate the President's declaration of intent to run again, strong in our conviction that he will continue to run an open and transparent government if given a second chance."