By Simon Ebegbulem
BENIN—Edo State Government and the state chapter of All Progressives Congress, APC, have described as lies and mischief, allegation by the Peoples Democratic Party, PDP, that the Governor Godwin Obaseki administration was selling off the assets of the state.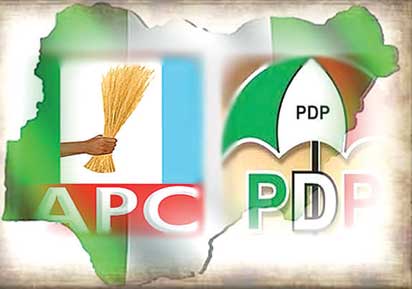 The APC, through its state chairman, Anselm Ojezua, said: "Most of the assets went moribund under the PDP administration.  So I wonder the assets they said were sold by this government."
On his part, Special Adviser to the governor on Media and Strategy, Mr Crusoe Osagie, said: "Rather than selling assets as the PDP allegede, the Obaseki administration has added more assets which the PDP administration failed to do."
The PDP chairman in Edo State, Chief Dan Orbih, had alleged that assets such as the Ubiaja rice mill, a rubber processing plant, oil palm mill in Ekpoma, had been sold while the processes for the alleged sale of Edo Line was in top gear.
But Ojezua denied the allegations, saying: "Each time PDP talks about assets, I am amused because under their watch, all the assets we had, including Edo Line, went bankrupt. Some of them, AMCOM helped to up their debts but when the PDP government could not pay, AMCOM took over some of the assets.
"So, why are they calling Obaseki's name. Obaseki is not selling assets, rather, he is revamping the ones killed by the PDP."
On its part, the state government said that the Obaseki-led  administration does not have any project that drains the resources of the state.
"The governor has, rather, added value to several investments of the state government, namely, Edo Fertiliser and Chemical Plant, which has been producing fertiliser for Edo farmers; the development of the Benin Industrial Park and the Gelegele Seaport, for which soil test had been concluded, with other preliminary activities ongoing.
"Also worthy of mentioning is the training of Edo teachers (which was oversubscribed) for the about 300 technology-driven primary school classrooms being designed for the state; the several completed and ongoing road projects as well as the reconstruction of Benin Science and Technical College, among others."