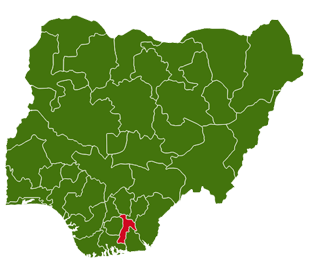 By Ugochukwu Alaribe
ABA—THE indefinite strike action by lecturers of the Abia State Polytechnic, Aba, yesterday took a different twist, as students of the institution embarked on protest march, demanding the school authorities to pay the 11 months arrears of salary owed their lecturers.
Vanguard gathered that members of the three workers' union in the institution: Academic Staff Union of Polytechnics, ASUP; Senior Staff Association of Nigerian Polytechnics, SSANIP and the Non Academic Staff Union of Polytechnics, NASUP, had as early as 8am shut the gates of the Polytechnic.
The students, who marched through Aba- Owerri road, through Brass junction to Faulks road, urged the management of the institution to pay the arrears of salary and check off dues owed the lecturers to enable them resume classes. The protest caused heavy gridlock on the busy Aba -Owerri road as motorists could not wade through.
A cross section of students who spoke to Vanguard, lamented that they are sad over the continued disruption of the school academic calendar which has prolonged their studies.
"We are protesting in sympathy with our lecturers . The management should make efforts to pay the arrears of salaries owed them to enable the lecturers resume classes. It is a sad thing that Abia Poly is now known for strike and disruptions in the academic calendar.We are about writing our semester examinations and the lecturers are on strike. This will prolong our studies. In fact, students are the greatest losers during strikes. This is why we want the management to make efforts to pay the lecturers."
The lecturers had on Monday April 8, embarked on an indefinite strike action over non-payment of arrears of 11 months  salaries and 14 months check-off dues owed them.