BY JIMITOTA ONOYUME
WARRI – Former Vice President Atiku Abubakar has been urged to formerly declare his intention to contest the 2019 presidential election.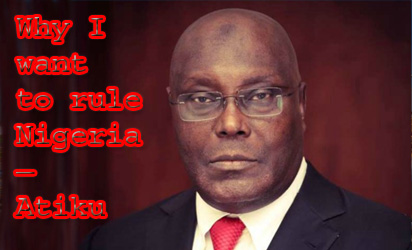 Speaking at the inauguration ceremony of a group, Street 2 Street Initiative for Atiku, in Warri , Delta state, Director of the body in the state, Bar Kinioyo Esievo lauded the sterling qualities of Atiku, describing him as the most qualified to pilot the affairs of the country come 2019.
" We see him as a man with vision that can take Nigeria out of its economic woes. A man that can give us electricity, food, employment, more refineries. A man that can raise the bar for Nigerians.
"A man that can stop the massacre by herdsmen, build more refineries and put an end to scarcity of fuel and give us a lower price. A man that can build on the foreign reserve and raise Naira to an enviable end. A man that can key into modern economic ideas to enhance our National development. A man with progressive and detective idea.", he said.
On his part, national president of the body, Dr Wabara Emeka said the Peoples Democratic Party, PDP, should work to produce Atiku as the party's presidential candidate next year.
"We have to give him our ticket, because Nigerians have made up their minds,that come 2019 presidential election, Atiku is the People's choice. I urge the PDP to do the right thing and so that Nigerians will seal the deal with their PVC's come 2019."
"In Atiku, we have found a renewed hope for teaming hungry Nigerians. In Waziri Adamawa,we have found hope for all our pothole riddled highways. In Atiku,hope is rekindled for high quality and affordable education for our children. In Atiku efficient and effective transport system is assured.
"In Atiku,our focus will be on Nigeria's human development because there lies the wealth of the nation. In Atiku, we have a man with human heart. Under Atiku's presidency,we are assured that our fundamental human rights,will be respected as a people. In Atiku,hope2019, is a reality.", he said.